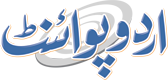 Today Silver Rate in Harunabad - Live Silver Rate Harunabad, Harunabad Chandi Rates

Today's Silver rate in Harunabad is Rs. 1,965 per 10 grams, and Rs. 2,290 per tola. According to the Harunabad sarafa market Silver rate, and International Market Silver rate. The bullion rate is Rs. 1,965.
| Location | 10 Grams | 1 Tola |
| --- | --- | --- |
| Harunabad | Rs. 1,965 | Rs. 2,290 |
Silver Prices in More Cities of Pakistan
More Cities of Pakistan
Worldwide Silver Price
Daily Silver Rates In Harunabad
The prices of silver change in Harunabad changes every day. Find latest silver rates in Harunabad Pakistan here, the rates are given in 1 tola and 10 grams format, the chandi rate in Harunabad Pakistan are provided by the local gold and silver markets, and rate are updated every hour in Pakistan Rupee (Rs.) for convenience of our users.
Latest Comments
I dont know how a poor can survive, either to buy gold or silver or none. My maid's daughter is getting married so she wanted to know about silver rates in Huranabad. I got help from here to let her know about rates. Thank you :)
By: Shakeel Afridi on 01-07-2019