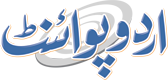 Dashboard Meaning In Urdu
Dashboard Meaning in English to Urdu is گل گیر, as written in Urdu and Gul Geer, as written in Roman Urdu. There are many synonyms of Dashboard which include Control Panel, Indicator Panel, Instrument Board, etc.
Dashboard
[dash-bawrd, -bohrd]
گل گیر
Gul Geer
Definitions of Dashboard
n. A board placed on the fore part of a carriage, sleigh, or other vehicle, to intercept water, mud, or snow, thrown up by the heels of the horses; -- in England commonly called splashboard.
n.
n. The float of a paddle wheel.
n. A screen at the bow af a steam launch to keep off the spray; -- called also sprayboard.
n. an instrument panel beneath the front window of a motor vehicle (such as an automobile or truck), containing indicating gauges and dials, such as the speedometer and fuel gauges, and sometimes certain control knobs or other devices.
Form Noun
How To Spell Dashboard [dash-bawrd, -bohrd]
Dashboard Urdu Meaning - Find the correct meaning of Dashboard in Urdu, it is important to understand the word properly when we translate it from English to Urdu. There are always several meanings of each word in Urdu, the correct meaning of Dashboard in Urdu is گل گیر, and in roman we write it Gul Geer. The other meanings are Catch Rokkk, Gul Geer and Alaat Geer. Dashboard is an noun according to parts of speech. There are also several similar words to Dashboard in our dictionary, which are Control Panel, Indicator Panel and Instrument Board. Dashboard is spelled as [dash-bawrd, -bohrd]. After English to Urdu translation of Dashboard, If you have issues in pronunciation than you can hear the audio of it in the online dictionary.
More Word Meaning in Urdu