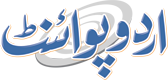 Devilfish Meaning In Urdu
Devilfish Meaning in English to Urdu is ماہی, as written in Urdu and Mahi, as written in Roman Urdu. Accurate Devilfish Translation, Synonyms and Antonyms.
Devilfish
[dev-uh l-fish]
ماہی
Mahi
Definitions of Devilfish
n. A huge ray (Manta birostris or Cephaloptera vampyrus) of the Gulf of Mexico and Southern Atlantic coasts. Several other related species take the same name. See cephaloptera.
n. A large cephalopod, especially the very large species of Octopus and Architeuthis. See octopus.
n. The gray whale of the Pacific coast. See gray whale.
n. The goosefish or angler (Lophius), and other allied fishes. See angler.
Form Noun, Plural (especially Collectively) Devilfish (especially Referring To Two Or More Kinds Or Species) Devilfishes.
How To Spell Devilfish [dev-uh l-fish]
Devilfish Urdu Meaning - Find the correct meaning of Devilfish in Urdu, it is important to understand the word properly when we translate it from English to Urdu. There are always several meanings of each word in Urdu, the correct meaning of Devilfish in Urdu is ماہی, and in roman we write it Mahi. The other meanings are Husht, Mahi, Mahi and Rabah Machli. Devilfish is an noun, plural (especially collectively) devilfish (especially referring to two or more kinds or species) devilfishes according to parts of speech. Devilfish is spelled as [dev-uh l-fish]. After English to Urdu translation of Devilfish, If you have issues in pronunciation than you can hear the audio of it in the online dictionary.
More Word Meaning in Urdu