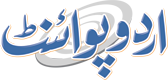 Hong Meaning In Urdu
Hong Meaning in English to Urdu is ہانگ, as written in Urdu and Hang, as written in Roman Urdu. Accurate Hong Translation, Synonyms and Antonyms.
Definitions of Hong
n. A mercantile establishment or factory for foreign trade in China, as formerly at Canton; a succession of offices connected by a common passage and used for business or storage.
v. To hang.
Form Noun
How To Spell Hong [hong]
Hong Urdu Meaning - Find the correct meaning of Hong in Urdu, it is important to understand the word properly when we translate it from English to Urdu. There are always several meanings of each word in Urdu, the correct meaning of Hong in Urdu is ہانگ, and in roman we write it Hang. The other meanings are Hang and Chain Mein Kamron Ya Imaarton Ka Silsila Jo Godaam Ya Karkhanay Par Mushtamil Hota Hai. Hong is an noun according to parts of speech. Hong is spelled as [hong]. After English to Urdu translation of Hong, If you have issues in pronunciation than you can hear the audio of it in the online dictionary.
More Word Meaning in Urdu