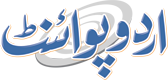 Instil Meaning In Urdu
Instil Meaning in English to Urdu is چوانا, as written in Urdu and Chawana, as written in Roman Urdu. Accurate Instil Translation, Synonyms and Antonyms.
Instil
[in-stil]
چوانا
Chawana
Definitions of Instil
transitive v. same as instill.
Form Verb (used With Object), Instilled, Instilling.
How To Spell Instil [in-stil]
Instil Urdu Meaning - Find the correct meaning of Instil in Urdu, it is important to understand the word properly when we translate it from English to Urdu. There are always several meanings of each word in Urdu, the correct meaning of Instil in Urdu is چوانا, and in roman we write it Chawana. The other meanings are Qatra Qatra Girana, Aahista Aahista, Chawana and Dil Mein Bithana. Instil is an verb (used with object), instilled, instilling according to parts of speech. Instil is spelled as [in-stil]. After English to Urdu translation of Instil, If you have issues in pronunciation than you can hear the audio of it in the online dictionary.
More Word Meaning in Urdu