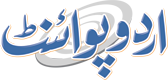 Mailbox Meaning In Urdu
Mailbox Meaning in English to Urdu is ڈاک کا صندوق, as written in Urdu and Daak Ka Sandooq, as written in Roman Urdu. There are many synonyms of Mailbox which include Postbox, Mail Drop, Letter Drop, Letterbox, Pillar Box, etc.
Mailbox
[meyl-boks]
ڈاک کا صندوق
Daak Ka Sandooq
Definitions of Mailbox
n. A public box for deposit of mail, where it is later picked up by the postal authority for delivery.
n. A private box to recieve delivery of mail. The term is used both for boxes receiving mail delivered by the public postal authority, or by a private services, such as for mail to employees in large corporations.
n. A location within a computer storage device where electronic mail is held until it is retrieved by the addressee. Creation and use of an electronic mailbox requires special software as well as a data storage device.
Form Noun
How To Spell Mailbox [meyl-boks]
Mailbox Urdu Meaning - Find the correct meaning of Mailbox in Urdu, it is important to understand the word properly when we translate it from English to Urdu. There are always several meanings of each word in Urdu, the correct meaning of Mailbox in Urdu is ڈاک کا صندوق, and in roman we write it Daak Ka Sandooq. The other meanings are Daak Ka Sandooq. Mailbox is an noun according to parts of speech. There are also several similar words to Mailbox in our dictionary, which are Postbox, Mail Drop, Letter Drop, Letterbox and Pillar Box. Mailbox is spelled as [meyl-boks]. After English to Urdu translation of Mailbox, If you have issues in pronunciation than you can hear the audio of it in the online dictionary.
More Word Meaning in Urdu