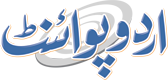 3.366m Cotton Bales Obtained Till Now
Ijaz Ahmad Published September 30, 2023 | 10:08 PM
Punjab Agriculture Secretary Iftikhar Ali Sahoo has said that incentives of the Punjab government and hard work of the farmers resulted in achieving 3.366 million bales of cotton till now
LAHORE, (UrduPoint/APP - UrduPoint / UrduPoint / Pakistan Point News-Sept 30, 2023) :Punjab Agriculture Secretary Iftikhar Ali Sahoo has said that incentives of the Punjab government and hard work of the farmers resulted in achieving 3.366 million bales of cotton till now.
He said this while presiding over the cotton production target review meeting held in here on Saturday.
He said that maximum production of cotton would lead to the prosperity of the farmers and the stability of the country's economy.

He further said that this year, Agriculture department would continue to work side by side with the farmers in the fields till the picking of the last cotton boll.

Secretary Agriculture, Punjab was informed that cotton picking process was underway in Punjab This year, the average weight of cotton boll had been recorded as 2.93 grams, while last year it was 2.59 grams.
Thus, the average weight of cotton boll had increased by 13% this year.
Iftikhar Ali Sahoo directed all the divisional directors of Agriculture Extension to carefully compile the record of arrival of cotton in the ginning factories.
He further said that Punjab Government was also taking steps to stabilize cotton prices.