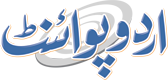 386 Companies Registered In July
Fahad Shabbir (@FahadShabbir) Published August 15, 2016 | 05:00 PM
ISLAMABAD, (UrduPoint / Pakistan Point News - 15th Augst,2016) : The Securities and Exchange Commission of Pakistan (SECP) during the month of July 2016 registered 386 new companies. Around 85 percent of them have been registered as private limited companies, while around 12 percent were registered as single member companies.
Three percent were registered as public unlisted, non-profit associations and foreign companies, says a statement here on Tuesday. The trading sector took the lead with the incorporation of 61 of companies, followed by services with 45, construction with 42, I.T.
with 37, tourism with 23, engineering with 14, real estate development and auto and allied with 13 each, textile with 12, food and beverages with 11, fuel and energy and pharmaceutical with 10 each.
Ninety-five companies were registered in other sectors. Moreover, 5 foreign companies were also registered by the CRO in Islamabad, Karachi and Lahore.
Foreign investment was reported in 32 new companies, which were from, Afghanistan, Australia, Canada, China, France, Italy, Kazakhstan, Malaysia, the Netherlands, Puerto Rico, Singapore, Spain, Thailand, the UK and the US.
These companies are from auto and allied, communications, construction, corporate agricultural farming, food and beverages, fuel and energy, IT, paper and board, power generation, services, steel and allied, trading, transport and miscellaneous sector. During the month, the highest numbers of companies, i.e.
130, were registered at the Company Registration Office (CRO), Islamabad, followed by 124 and 88 registered in Lahore and Karachi respectively. The CROs in Faisalabad, Multan, Peshawar and Quetta registered 12, 18, 13 and 1 companies respectively.