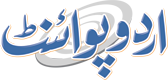 British Inflation Climbs To 0.6% After Brexit Vote
Mohammad Ali (@ChaudhryMAli88) Published August 16, 2016 | 04:49 PM
LONDON, (UrduPoint / Pakistan Point News - 16th Augst,2016) : Britain's annual inflation rate edged higher last month, official data showed Tuesday, and is set to climb further as a weak pound caused by the Brexit vote raises import prices. The 12-month Consumer price Index rose by 0.6 percent in July, the Office for National Statistics said in a statement. CPI had risen by 0.5 percent in the year to June, the ONS added. "Although the small increase in the rate between June 2016 and July 2016 takes it to the highest seen since November 2014, it is still relatively low in the historic context," the ONS said in a statement. "The main contributors to the increase in the rate were rising prices for motor fuels, alcoholic beverages and accommodation services, and a smaller fall in food prices than a year ago," it added. Analysts expect British inflation to rise further in the coming months as the pound battles weakness against the Dollar and euro. Sterling slumped to 31-year lows against the dollar after Britain voted on June 23 to exit the European Union -- and has struggled to recover.
"One of the big questions facing policy-makers in the UK at the moment is how quickly, and by how much, the plunge in sterling following the referendum will raise inflation," ING bank economist James Smith said following Tuesday's data.
"For now at least, the effects are fairly minimal." Scott Corfe, analyst at the Centre for Economics and business Research predicted that "the sharp decline in the value of sterling since the Brexit referendum will translate into higher prices for imported goods over the coming months, pushing inflation to above 2.5 percent in the first half of 2017".
Despite the prospect of higher inflation, the Bank of England has slashed its key interest rate to a record-low 0.25 percent to combat the prospect of weaker growth caused by Britain's vote in favour of exiting the European Union.