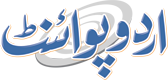 CCP Holds Seminar On `competition Advocacy Academia Drive'
Fahad Shabbir (@FahadShabbir) Published December 14, 2016 | 08:55 PM
ISLAMABAD, (UrduPoint / Pakistan Point News - 14th Dec, 2016 ) : The Competition Commission of Pakistan (CCP) Wednesday organized a seminar on competition advocacy academia drive to create awareness about competition law.
The event was held at International Islamic University Islamabad which was attended by senior faculty members and students of economics. Speaking on the occasion, Director International Institute of Islamic Economics Professor Dr.
Eatzaz appreciated the CCP for creating awareness about the competation law. He extended university's support for future collaboration in the areas of research and creation of awareness about competation and law.
Dr. Abdul Rashid highlighting the role of International Institute of Islamic Economics and said that it was established in August 1983.
He said it was a pioneering institution in the Muslim world dedicated for the cause of Islamic economics with the Primary objective to endeavour for an Islamic economic paradigm and to prepare scholars equipped with appropriately blended knowledge of Shariah injunctions and the mainstream economics.
the CCP Member Office of Fair Trade and Advocacy Dr. Shahzad Ansar highlighted the efforts of the CCP to create awareness about competation law. In first phase of the academia drive in Islamabad and Rawalpindi, five seminars had been organized, which woudl be followed by seminars in six other major universities, he added.
He said the second phase of the academia drive to be started from February 2017 and the CCP would organize seminars in 22 leading universities.