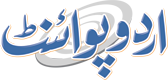 Chinese Media Question 'straddling Bus' Firm
Umer Jamshaid Published August 05, 2016 | 05:07 PM
BEIJING,(UrduPoint / Pakistan Point News - 5th Augst,2016) - A two-storey bus that effortlessly glides above traffic? A futuristic vision for public transport that made headlines worldwide may be too good to be true, Chinese media said Friday. Footage of a prototype of the vehicle driving down a short track in the northern Chinese city of Qinhuangdao, while two cars drove underneath it, attracted global media attention this week -- along with alarm over safety. The electric vehicle, first proposed in 2010, needs at least two lanes to operate and an additional lane to allow traffic to pass, according to manufacturer TEB Tech's website. It can carry up to 1,400 passengers at a top speed of 60 km an hour (37 mph), it said -- although the video showed it proceeding at a snail's pace. Chinese media were suspicious, raising questions about the project's feasibility: the vehicle's length would make it difficult to corner, while its height could make underpasses a challenge, the Global Times noted. "The idea of the road-straddling bus was shot down six years ago by a panel for its impracticality," the paper quoted urban planning expert Yin Zhi as saying.
Questions were also asked about the manufacturer's connections to an online finance company that has attracted negative attention from authorities.
TEB Tech is 90 percent owned by Bai Danqing, the founder of internet lender Huaying Kailai, documents filed with the Beijing government show. A Chinese government task force on illegal lending put the company under "close observation" last year, according to a December report in respected business magazine Caixin. The peer-to-peer lending sector has been assailed by scandal in China, with major player Ezubao allegedly bilking 900,000 investors out of $7.6 billion in what one executive called a "Ponzi scheme". Huaying Kailai said that the bus project did not use any money from P2P investors, the Beijing news reported. But it said that when a journalist from the paper approached the company undercover he was offered an opportunity to invest in the technology and promised an annual 12 percent return on his money. TEB Tech has not responded to repeated requests from AFP to see the prototype.