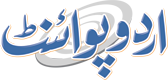 Commerce Minister, Fertilizer Industry Representatives Discuss To Resolve Challenges Faced By Economy Sector
Muhammad Irfan Published September 20, 2023 | 11:51 PM
The Ministry of Industries and Production, under the chairmanship of Caretaker Federal Minister for Commerce Dr Gohar Ejaz, held a meeting on Wednesday with representatives of top fertilizer companies in a collaborative effort to address and resolve the challenges faced by this vital sector of the economy
ISLAMABAD, (UrduPoint / Pakistan Point News - 20th Sep, 2023 ) :The Ministry of Industries and Production, under the chairmanship of Caretaker Federal Minister for Commerce Dr Gohar Ejaz, held a meeting on Wednesday with representatives of top fertilizer companies in a collaborative effort to address and resolve the challenges faced by this vital sector of the economy.
Dr. Gohar Ejaz, addressing the representatives emphasized the importance of the fertilizers industry, stating, "You are the most important industry for us. Your role in bolstering agriculture and sustaining our nation's food security cannot be overstated. We recognize your significance, and we are here to listen." During the meeting, the minister acknowledged the industry's struggles. He welcomed feedback from the representatives, said a press release issued here.
He emphasized the importance of the industrialists' investments and stated that it must be ensured that they yield returns.
Dr. Gohar Ejaz reiterated that he served as the industry's representative in the cabinet and that he has the highest respect for the businessmen who were doing their best in these tough economic conditions.
The minister said, "I believe that businessmen are artists, and their skill must be appreciated.
We are here to facilitate their growth and ensure their prosperity." The minister's vision for the industry is clear - fostering growth, profitability, and economic contribution.
He said that the government has become much more responsive and it wanted industry to become more profitable so that more tax was collected and more jobs were created.
Furthermore, the minister assured the representatives that the government was committed to working closely with the fertilizer companies to resolve their issues.
He reiterated the government's commitment to ensuring the uninterrupted production and distribution of fertilizers.
In response to Minister Ejaz's vision and commitment, the representatives of the fertilizer companies expressed their appreciation.
They acknowledged the minister's dedication to the industry and shared their optimism for the future.
The Ministry of Industries and Production, under the leadership of Dr. Gohar Ejaz, stands ready to foster growth, facilitate profitability, and address the challenges faced by the fertilizers industry.
Together, they aim to secure a brighter and more prosperous future for this essential sector of the economy.