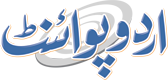 Dollar Surges, Asia Markets Dive On Fed Rates Signal
Mohammad Ali (@ChaudhryMAli88) Published December 15, 2016 | 02:00 PM
HONG KONG, , (UrduPoint / Pakistan Point News - 15th Dec, 2016 ) - The Dollar surged against its peers Thursday and most Asian markets tumbled after the Federal Reserve indicated it will likely embark on a steeper path of interest rate hikes over the next year.
Investors were sent scurrying on the prospect of tighter borrowing costs as the Federal Reserve positions itself for an expected jump in inflation if Donald Trump makes good on promises to ramp up infrastructure spending and slash taxes.
While the decision to lift rates had been a certainty, a plan to hike them three times rather than the expected twice jolted trading floors. The news sent the dollar soaring well past 117 Yen and its highest level since February, while it also bulldozed other currencies, particularly higher-yielding, riskier, units and those of emerging market nations.
"This is flat out hawkish, and the US dollar is reacting accordingly," Stephen Innes, senior trader at OANDA, said in a note. "I thought we would be calling (Fed chief Janet Yellen's) bluff this morning, as the market had expected at most a subtle shift in Fed language.
"However, the Fed's forward guidance is in reaction to Trumpflation as Dr Yellen did little to quell the markets' pent up view that both growth and inflation will accelerate in 2017." In Asian trade the greenback pushed towards 118 yen and jumped more than one percent against the Australian and Canadian dollar while their New Zealand counterpart was almost two percent down.
The Mexican peso also tumbled. The dollar was also up 0.7 percent on the South Korean won and 0.6 percent versus Indonesia's rupiah. The Thai Baht, Malaysian Ringgit and Singapore dollar also suffered heavy losses.
- 'Big event' - =============== In her post-announcement conference, Yellen said the rise was a reflection of "the confidence we have in the progress that the economy has made and our judgment that that progress will continue".
However, the upbeat outlook for the key driver of global growth was unable to comfort Asian traders worried about a flood of cash out of their own economies as dealers look for better returns in the US.
Hong Kong sank 1.8 percent, with property firms hammered. The city's monetary policy is linked to the US and its de facto central bank on Thursday followed the Fed lead to raise interest rates, feeding worries about its already struggling economy.
Shanghai lost 0.7 percent as traders fret about further outflows of cash, with China's foreign exchange reserves already being hammered by attempts to support the Yuan which is sitting at an eight-year low against the dollar.
Sydney was 0.8 percent lower and Singapore 0.9 percent. Manila was 0.7 percent down while Taipei, Kuala Lumpur and Wellington were also sharply lower. Seoul was flat. However, Tokyo was up 0.2 percent -- heading for a ninth successive gain -- as the weaker yen provided support for exporters.
Greg McKenna, chief market strategist at CFD and FX provider AxiTrader, said: "This is a big event... the Fed has straight-batted it but is hiking and signalling more than the market expected just on current economic settings." The decision also led to sharp increases in the yield of 10-year US Treasury bills, while gold -- a safe investment in times of uncertainty -- fell almost two percent to $1,140.
In early European trade London, Paris and Frankfurt each fell 0.2 percent. - Key figures around 0800 GMT - =============================== Tokyo - Nikkei 225: UP 0.1 percent at 19,273.79 (close) Hong Kong - Hang Seng: DOWN 1.8 percent at 22,059.40 (close) Shanghai - Composite: DOWN 0.7 percent at 3,117.68 (close) London - FTSE 100: DOWN 0.2 percent at 6,937.43 Dollar/yen: UP at 117.70 yen from 117.08 yen Wednesday Euro/dollar: DOWN at $1.0487 from $1.0533 Pound/dollar: DOWN at $1.2550 from $1.2559 Oil - West Texas Intermediate: DOWN eight cents at $50.96 per barrel Oil - Brent North Sea: UP three cents at $53.93 New York - Dow: DOWN 0.6 percent at 19,792.53 (close)