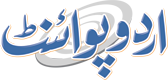 FCCI Becomes "First E-Chamber" Of The Country
Ijaz Ahmad Published October 02, 2023 | 09:35 PM
Faisalabad Chamber of Commerce & Industry (FCCI) has attained a unique status of "First E-Chamber" of the country and it is a first baby step toward the complete transformation of FCCI into a dynamic and vibrant corporate entity, said Dr. Khurram Tariq President FCCI
FAISALABAD,(UrduPoint/Pakistan Point Mews Oct 02, 2023) :Faisalabad Chamber of Commerce & Industry (FCCI) has attained a unique status of "First E-Chamber" of the country and it is a first baby step toward the complete transformation of FCCI into a dynamic and vibrant corporate entity, said Dr.
Khurram Tariq President FCCI.
Addressing the Annual General Meeting (AGM) on the completion of his first year, he said that FCCI was the only chamber which strictly followed the election schedule.
He said that because of protracted political wrangling, it was cleared just 15 days ago that elections for the year 2023-24 would not be held and the current office bearers would continue for the next year also.

Commenting about his performance, he said that the members were the best judge, and they must pinpoint their discrepancies so that necessary remedial steps could be taken.
He said that Mian Muhammad Idrees had entrusted him with the task to transform Faisalabad Chamber of Commerce & Industry into a corporate body.
Despite the shortage of staff, he along with his wingers and executive body successfully restructured FCCI services, audit and taxation departments.
He said that it was next to impossible to maintain records manually in this age of technology.
He also mentioned some cases of tempering of visa recommendation letters which necessitated to digitalize the system.
"Now this system has been made operational and all documentation can be conducted through a reliable online system", he said, adding that the members would soon get the other facilities 24/7 including visa recommendation letters, application for membership and renewal of membership etc.

He said that in order to run FCCI strictly according to the corporate practices, financial sovereignty was imperative and this could not be achieved without enhancing financial resources.
He said that service charges had been rationalized while the FCCI team worked in unison.
Now he would focus on the establishment of a "Think Tank" which could visualize future challenges and give viable proposals in addition to giving workable input in policy formulation, he added.
President FCCI appreciated the cooperation of Senior Vice President (SVP) and Vice President (VP) and said that the collective wisdom of the executive committee also played a key role in achieving the set goals during this year.

He also announced the nomination of Dr. Sajjad Arshad as official spokesman of FCCI.
He said, "We projected trade and industry as the fourth important pillar of the state.
Our efforts yielded results and we were invited to highlight our problems in the standing committee of senate.
Because of our comprehensive presentation, we were given a status of honorary member."
He said, "We were invited to the post budget session where we explained explicitly our point of view. Earlier only Karachi and Lahore chambers were invited for the representation of the entire business community.
Because of our documentation, we were given representation in this highest forum of policy making."
"Similarly, Sialkot was dominating in the social sector but we recognized ourselves as a major partner of the government in the social sector in an organized manner."
He quoted his meeting with the officials of the finance ministry and said that because of their excellent performance, President FCCI was nominated as the chairman of the tax anomaly committee for the first time in the history of Pakistan.
"Earlier this office was generally held by the President FPCCI'', he remarked.
He further said, "The Prime Minister on our request visited Faisalabad along with relevant Federal secretaries which helped us to resolve our major issues."
He also explained in detail his diplomatic achievements and said that 'we succeeded in cultivating good working relationships with different embassies and high commissions'.
He said, "We could not send major trade delegations abroad due to global meltdown but we participated along with the executive committee in the first AJK Investment Conference.
Only one delegation participated in ITMA."
Dr. Khurram Tariq also explained his meetings with the provincial authorities including, Governor, Chief Minister and Provincial Minister SM Tanveer and said that the meetings proved productive and the withheld funds were immediately released for the construction of ring road, up-gradation of Allied Hospital and new overhead bridge on Tariqabad.
He said, "We also floated a proposal to link the motorway with the airport and a single window scheme for the industrial sector which are heading satisfactorily.
During next year we would move one step ahead and I would exclusively focus on policy making while SVP and VP would run the routine affairs of the chamber".
Mian Muhammad Idress former President FPCCI & FCCI, former President FCCI Chaudhry Muhammad Nawaz and Senior Vice President FCCI Dr.
Sajjad Arshad also addressed the meeting.
The first FCCI pride of performance award was presented to Mr. Musadaq Zulqarnain of Interloop while shields and gifts were presented on the basis of the performance.