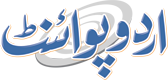 Finance Ministry Contradicts Media Report On External Financing Shortfall
Fahad Shabbir (@FahadShabbir) Published September 20, 2023 | 10:07 PM
The Ministry of Finance on Tuesday contradicted a news item published in a section of the press saying that it misrepresented Pakistan's external financing requirements and interest payments for FY2023-24
ISLAMABAD, (UrduPoint / Pakistan Point News - 20th Sep, 2023 ) :The Ministry of Finance on Tuesday contradicted a news item published in a section of the press saying that it misrepresented Pakistan's external financing requirements and interest payments for FY2023-24.
The spokesperson of the ministry in a press release explained that all budget figures for FY2023-24 were shared with IMF while reaching the SBA agreement at end-June 2023.
The Ministry of Finance works in close collaboration with the IMF and monitors progress on all actions under the IMF SBA including fiscal and reserve targets. Separately, the Economic Affairs Division and development partners hold periodic portfolio reviews to monitor inflows from multilateral and bilateral sources.
Ministry of Finance is also liaising with commercial banks on a regular basis and expects to conclude transactions under negotiation soon.
The Government remains committed to maintaining fiscal discipline throughout the course of the current fiscal year.
It is being ensured that the budget for FY2023-24 is strictly adhered to and that all expenditures remain in line with commitments. To this end, the Finance Division remains engaged with all Ministries / Divisions as well as provincial governments to meet general government targets.
The Finance Division undertakes a review of the fiscal position frequently to ensure fiscal stability.
The news item's reference to a potential overshoot in the government's interest expenditure on account of declining foreign inflows or persistently high policy rates depicts a limited understanding of fiscal variables.
The Government remains on track to achieve its Primary balance targets and to successfully conclude the upcoming review with the IMF.
The Finance Division expects that news reporting on economic issues of national importance should be responsible and not based on limited information.