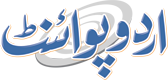 FNF-led Conference Explores Paths To Political Stability, Economic Growth
Ijaz Ahmad Published October 02, 2023 | 09:57 PM
The Friedrich Naumann Foundation for Freedom-Pakistan (FNF), in collaboration with the Centre for Peace and Development Initiatives (CPDI) and the Policy Research Institute of Market Economy (Prime), Monday hosted a one-day conference focused on addressing Pakistan's urgent issues of political stability and economic revitalization
ISLAMABAD,(UrduPoint/Pakistan Point Mews Oct 02, 2023) :The Friedrich Naumann Foundation for Freedom-Pakistan (FNF), in collaboration with the Centre for Peace and Development Initiatives (CPDI) and the Policy Research Institute of Market Economy (Prime), Monday hosted a one-day conference focused on addressing Pakistan's urgent issues of political stability and economic revitalization.
This event represents a crucial step in confronting Pakistan's current pressing issues.
The conference proudly introduced two groundbreaking briefing papers that promise to provide invaluable perspectives on Pakistan's path towards enhanced stability and prosperity.
Within the conference, Zahid Abdullah, former Federal Information Commissioner, delivered an extensive paper titled 'The Development and Implementation of Right to Information Legislation in Pakistan.'
The paper delves into the historical roots of right to information laws, drawing comparisons with international standards, and illuminates both the obstacles and prospects in the execution of these laws within Pakistan.
During the same session, Dr. Aadil Nakhoda introduced the second paper titled "Unlocking Pakistan-EU Trade Potential: Identifying Obstacles and Charting a Reform Path."
This paper provides vital perspectives on the trade opportunities between Pakistan and the European Union (EU).
Esteemed speakers shared invaluable perspectives at the conference, including Ms. Birgit Lamm, Country Director of FNF Pakistan, who emphasized the pressing requirement for remedies to economic and political instability.
She stressed that the current state of affairs placed ordinary citizens at a disadvantage, contributing to increased division and polarization.
Senator Mian Raza Rabbani, former Chairman of Pakistan's Senate, presided over the inaugural session.
Eminent speakers, among them Senator Walid Iqbal and Senator Mushahid Hussain Syed, provided insightful views on the vital significance of elections in securing political stability.
Philipp Gross, Deputy Head of the EU Delegation's Mission, emphasized the inherent connection between trade and principles.
He articulated, "GSP Plus primarily centers on trade aligned with principles, encompassing human rights, labor rights, environmental standards, and governance."
Mukhtar Ahmed Ali, Executive Director of CPDI, highlighted the significance of political parties coming together in dialogue to establish a shared code of conduct.
These endeavors play a crucial role in mitigating political polarization and ensuring the credibility of elections.
Ali Salman, Executive Director Prime, encouraged political parties to engage in economic reform discussions with think tanks and academia. These discussions serve as the foundation for economic stability.
Ahsan Iqbal, Secretary General of the Muslim League (N), emphasized that true competitiveness arises from engagement with international markets.
Currently, our corporate sector primarily serves the domestic market and enjoys protection. It's imperative to establish connections for our businesses to thrive in the export market.
The conference acted as a vital gathering, uniting experts, policymakers, and thought leaders. The ideas and recommendations exchanged are set to play a significant role in shaping Pakistan's path towards a more stable and prosperous future.