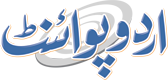 G20 Countries Face Calls For Action To Boost Growth
Rukhshan Mir (@rukhshanmir) Published July 23, 2016 | 04:34 PM
CHENGDU, China, (UrduPoint / Pakistan Point News - 23rd july,2016) - The world's leading economies must do more to boost slowing global growth, the International Monetary Fund and Washington urged as G20 finance ministers gathered Saturday, with Britain's vote to leave the European Union threatening more disruption. Central bank chiefs and finance ministers from the world's top 20 economies met in the southwestern Chinese city of Chengdu, and US Treasury Secretary Jacob Lew told journalists it was "a time of continuing uncertainty in the global economic outlook". "When you look at the political developments around the world, most recently the referendum in the United Kingdom, it really reinforces the importance of concentrating on shared growth," he said. Britain's new finance minister Philip Hammond on Saturday met his German counterpart Wolfgang Schaeuble for the first time, and held talks with Chinese central bank chief Zhou Xiaochuan. "In Chengdu for G20 -- will be reassuring world that Britain is open for business & will continue to be a competitive open trading nation," he tweeted. According to a draft communique the G20 will seek to stress the impact of Brexit can be tackled, Bloomberg news reported.
"Members of the G20 are well positioned to proactively address the potential economic and financial consequences stemming from the UK referendum," it quoted the draft document as saying. - 'Urgent need' - ================= Just ahead of the meeting, the IMF called on key G20 nations to boost government spending.
"Global growth remains weak, and downside risks have become more salient," the Washington-based lender said in a report.
"Growth could be even lower if the current increases in economic and political uncertainty in the wake of the 'Brexit' vote continue." In its most recent forecast, the IMF lowered its forecasts for global growth this year and next by 0.1 percent, to 3.1 percent and 3.4 percent respectively. The IMF wants advanced economies such as Germany and the United States to channel more public spending into infrastructure investment to help boost growth, an issue that has sparked divisions among G20 members. "There is an urgent need for G20 countries to step up their efforts to turn growth around," it said. But Berlin, in particular, has a long history of fiscal rigour and argues that government spending is ineffective at boosting growth, while monetary moves such as ultra-low interest rates and a flood of liquidity and credit are counterproductive. Ahead of the G20 gathering, a German ministerial source told reporters that the use of government stimulus would not be one of the meeting's main themes. But French finance minister Michel Sapin told AFP that as well as monetary policy, which could not "do everything", fiscal policy should be used "as much as possible". "Different countries are in different situations," he said, and governments that had room to support investment should do so, "even if one country or another disagrees".