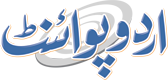 Iftikhar Sheikh Elected As New KCCI President
Ijaz Ahmad Published October 02, 2023 | 09:37 PM
The Karachi Chamber of Commerce and Industry (KCCI), in its 62nd Annual General Meeting on Monday elected Iftikhar Ahmed Sheikh as new President of the Chamber while Altaf Ghaffar and Tanveer Barry were elected as Senior Vice President and Vice President, respectively
KARACHI,(UrduPoint/Pakistan Point Mews Oct 02, 2023) :The Karachi Chamber of Commerce and Industry (KCCI), in its 62nd Annual General Meeting on Monday elected Iftikhar Ahmed Sheikh as new President of the Chamber while Altaf Ghaffar and Tanveer Barry were elected as Senior Vice President and Vice President, respectively.

Around 3000 voters cast their votes in the election in which electronic voting system was introduced and 88% voters cast their voter electronically, said a statement issued here by KCCI.
Chairman Businessmen Group Zubair Motiwala, Vice Chairmen BMG Tahir Khaliq, Haroon Farooki, Anjum Nisar, Jawed Bilwani, General Secretary BMG AQ Khalil, retiring President Mohammed Tariq Yousuf, retiring SVP Touseef Ahmed, retiring VP Haris Agar, Managing Committee Members, former Presidents and a large number of General Body Members were present at the AGM.

Speaking on the occasion, Chairman BMG Zubair Motiwala urged to exhibit absolute discipline which was the first step on the road to success. He said that Karachi Chamber has emerged as the leading and the strongest Chamber of Commerce of the country whose recommendations are taken seriously and given special attention at the Federal and provincial levels.

He appreciated efforts made by retiring office bearers and hoped that the newly elected body would also follow the footprints of outgoing office bearers to achieve new milestones and positive results in dealing with numerous issues being faced by the business community.

Tahir Khaliq, Haroon Farooki, Anjum Nisar, Jawed Bilwani, AQ Khalil, and others felicitated newly elected office bearers and managing committee members and appreciated achievements of outgoing office bearers.

They said that it was going to be a difficult year for the newly elected office bearers who will have to struggle really hard, set a clear vision and devise effective plan of action for dealing with the situation.

Speaking on the occasion, the newly elected President KCCI Iftikhar Sheikh assured his utmost efforts to serve the business community
Retiring President Mohammed Tariq Yousuf, on the occasion, highlighted numerous milestones achieved during his tenure.
He also extended full support and cooperation to the newly elected Office Bearers.
Outgoing SVP Touseef Ahmed and VP Haris Agar, newly elected SVP Altaf Ghaffar and VP Tanveer Barry also spoke on the occasion.