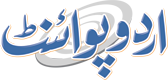 Maersk Profit Sinks In Tough Market
Sumaira FH Published August 12, 2016 | 03:00 PM
COPENHAGEN, (UrduPoint / Pakistan Point News - 12th Augst,2016) - Danish oil and shipping conglomerate A.P. Moller-Maersk on Friday reported a plunge in profits in the second quarter in the face of tough market conditions, but beat expectations as it continued to cut costs. Net profit in the period plummeted to $101 million (90.5 million Euros) from $1.07 billion as revenue fell 16 percent to $8.86 billion. "In response to challenging supply-demand imbalances, the group continues to execute on factors that are within our control by reducing cost and delivering high operational performance," the company said in a statement. "Maersk Oil has reduced operational costs by 25 percent, upholding a break-even at $40 to $45 per barrel.
The costs in Maersk Line have been reduced to an all-time low level," it added. While chief executive Soren Skou said the results were "unsatisfactory", earnings before interest and tax reached $656 million, higher than a Bloomberg analyst consensus of $551 million.
Shares in Maersk were 3.1 percent higher in late morning trading on the Copenhagen bourse, where the main index was 0.4 percent lower. Shipping unit Maersk Line continued to suffer from overcapacity in the industry, posting an underlying loss of $139 million, down from $499 million a year ago as average freight rates were 24 percent lower. Maersk Oil, which made an underlying profit of $130 million, said it had reduced its headcount by 25 percent since the third quarter of 2014. The result "reflects that Maersk operates in historically difficult markets, where there is pressure on all parts of the business," Sydbank analyst Morten Imsgard told Danish news agency Ritzau. Maersk said in June it was considering splitting the group into several separate companies, as it named Skou -- who also heads Maersk Line -- as its new chief executive. The board will give an update on the progress of a strategic review into the matter by the end of the third quarter.