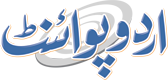 PML-N To Contest Elections With Comprehensive Economic Plan: Ahsan Iqbal
Mohammad Ali (@ChaudhryMAli88) Published September 20, 2023 | 11:29 PM
Pakistan Muslim League-Nawaz (PML-N) Secretary General Wednesday said his party will enter the election field with a comprehensive economic plan
ISLAMABAD, (UrduPoint / Pakistan Point News - 20th Sep, 2023 ) :Pakistan Muslim League-Nawaz (PML-N) Secretary General Wednesday said his party will enter the election field with a comprehensive economic plan.
He expressed these views while presenting the economic agenda of Muslim League-N at the Islamabad Chamber of Commerce.
He said the business community should play a role in increasing Pakistan's exports. If the country's institutions, the government and people work together for the economic development, the problems can be resolved.
Ahsan Iqbal said in 1998, Pakistan had a surplus of electricity, and after 8 years the demand for electricity was more than the production, in 2013 when the PML-N government came into power, there was load shedding of 13 to 16 hours and PML-N solved this problem.
Speaking at the event, ICCI President Ahsan Zafar Bakhtawari said that long-term economic policies have to be formulated to overcome the economic challenges.
The country will move ahead economically only if the wheel of the industry is in motion, he added.
Chairman Founder Group Khalid Iqbal Malik said to get Pakistan out of crisis, political leadership has to be united.
The business community should be given a lead role to solve economic problems, he added.