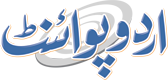 PSX Witnesses Bearish Trend, Sheds 50.34 Points
Umer Jamshaid Published September 07, 2023 | 05:59 PM
The 100-index of the Pakistan Stock Exchange (PSX) witnessed a bearish trend on Thursday as it lost 50.34 points and closed at 45,757.23 points against 45,807.58 of the previous trading day, showing a decline of 0.11 percent
ISLAMABAD, (UrduPoint / Pakistan Point News - 7th Sep, 2023 ) :The 100-index of the pakistan stock exchange (psx) witnessed a bearish trend on Thursday as it lost 50.34 points and closed at 45,757.23 points against 45,807.58 of the previous trading day, showing a decline of 0.11 percent.
A total of 177,062,657 shares were traded during the day as compared to the last day's 139,710,712, whereas the trading value of shares was recorded at Rs7.581 billion against Rs4.813 billion on the last trading day.
As many as 320 companies transacted their shares in the stock market, out of which 139 gained and 159 sustained losses, whereas the share price of 22 companies remained unchanged.
The three top-trading companies were Pak Petroleum with 13,140,382 shares at Rs 69.980 per share; WorldCall Telecom with 10,994,899 shares at Rs 1.15 per share and Kot Addu Power with 10,981,843 shares at Rs 25.97 per share.
Pak Tobacco witnessed a maximum increase of Rs 37.00 per share price, closing at Rs 707.00, whereas the runner-up was Reliance Cotton with Rs 36.75 rise in its per share price to Rs 526.75.
Lucky Cement witnessed a maximum decrease of Rs 15.04 per share closing at Rs 538.47; followed by Khyber Tobacco with a Rs 11.61 decline to close at Rs 344.38.