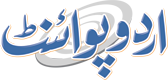 Shipping Activity At Port Qasim
Sumaira FH Published July 04, 2023 | 08:02 PM
Five ships namely, MSC Tokyo, MSC Krittika, Huang Shan-16, Al-Marrouna and Chemroad Hope carrying Containers, Palm oil, LNG and Chemicals, berthed at Qasim International Container Terminal, Multi-Purpose Terminal,Engro Vopak Terminal and Engro Elengy Terminal respectively
KARACHI, (UrduPoint / Pakistan Point News - 4th Jul, 2023 ):Five ships namely, MSC Tokyo, MSC Krittika, Huang Shan-16, Al-Marrouna and Chemroad Hope carrying Containers, Palm oil, LNG and Chemicals, berthed at Qasim International Container Terminal, Multi-Purpose Terminal,Engro Vopak Terminal and Engro Elengy Terminal respectively.
Meanwhile two more ships,Atrotos Heracles and N-Orhanwith Canola and LPG also arrived at outer anchorage of the Port Qasim on same day.
A total of 07 ships were engaged at PQA berths during the last 24 hours, out of them an edible oil tanker 'GC Berly' sailed out to sea Tuesday morning on Tuesday and three more ships, MSC Krittika, MSC Tokyo and Aruna Berk are expected to sail on today.
Cargo throughput of 81,894tonnes, comprising 74,142 tones imports Cargo and 7,752 tonnes export cargo, including containerized cargo carried in 875 Containers (419 TEUs Imports and 456 TEUs export) was handled at the port during last 24 hours.
There are six ships at Outer Anchorage of Port Qasim, out of them two ships, Yankul Silver and N-Orhan & two more ships Maersk Brooklyn and Maersk Chicago carrying Palm oil, LPG and Containers are expected to take berths at LCT, SSGC and QICT on today & five more container ships, MSC Lisbon and Maersk Pelepas are expected to take berths at QICT on Wednesday.