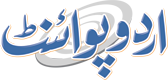 Shipping Activity At Port Qasim
Faizan Hashmi Published August 21, 2023 | 05:41 PM
Two ships namely, MSC Cape-town and Kaisa-I, carrying Container and LPG, berthed at Container Terminal and Engro Terminal respectively on Sunday
KARACHI, (UrduPoint / Pakistan Point News - 21st Aug, 2023 ):Two ships namely, MSC Cape-town and Kaisa-I, carrying Container and LPG, berthed at Container Terminal and Engro Terminal respectively on Sunday.
Meanwhile two more ships, edible oil carrier 'Ocean Pioneer' and Gas carrier 'Fuwairit' also arrived at the outer anchorage of Port Qasim during the last 24 hours.
A total of 07 ships were engaged at PQA berths during the last 24 hours, out of them three ships, Meratus Jayawijaya, MSC Cape-town, and SC-Taipei sailed out to sea on Monday, while two more ships, Fairchem Thresher and Hafnia Caterina are expected to sail on same day afternoon.
A cargo volume of 70,961 tonnes, comprising 55,149 tones of imports Cargo and 15,812 tonnes of export cargo, including containerized cargo carried in 831 Containers (163 TEUs Imports and 668 TEUs export) was handled during the last 24 hours.
There are ten ships at Outer Anchorage of Port Qasim, out of them three ships, Chem-Saiph, Ullswater, and Fuwairit & two more ships, MSC Marina and Lana are expected to take berths at Liquid Terminal, SSGC Terminal, Elengy Terminal, and Container Terminal respectively on Monday, while two more container ships, Maersk Pittsburgh and MSC Tianping are due to arrive at Port Qasim on Tuesday.