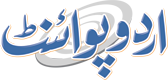 Shipping Activity At Port Qasim
Faizan Hashmi Published November 20, 2023 | 08:01 PM
Shipping activity was reported at the port where three ships namely, MSC Jemima, Blue Majestyand JiproNefts scheduled to load/offload Containers, Bitumen and Chemicals, berthed at Container Terminal, Multipurpose Terminal and Engro Terminal respectively on Sunday, 19thNovember
KARACHI, (UrduPoint / Pakistan Point News - 20th Nov, 2023) Shipping activity was reported at the port where three ships namely, MSC Jemima, Blue Majestyand JiproNefts scheduled to load/offload Containers, Bitumen and Chemicals, berthed at Container Terminal, Multipurpose Terminal and Engro Terminal respectively on Sunday, 19thNovember.
Meanwhile two more ships, MSC Rida and Al-Dayyen carrying Containers and LNG also arrived at outer anchorage of the port on Monday morning.
A total of seven ships were engaged at PQA berths during the last 24 hours, out of them, three ships, MSC Jemima, Mineral Olympia and Sea Bulk left the port on Monday morning and another ship Lucky River is expected to sail on today afternoon.
Cargo throughput of 70,732 tonnes, comprising 39,954 tonnes of imports cargo and 30,778 tonnes export cargo, including containerized cargo carried in 2,584 Containers (1,037 TEUs Imports and 1,547 TEUs export)was handled at the port during last 24 hours.
There are 13ships at Outer Anchorage of Port Qasim, out of them five ships, VTC Phoenix, Felicity, Doro, Al-Daaye and MSC Rida &another ship Maersk Brooklyn scheduled to load/offload Rice, Condensate, Wheat, LNG and Containers are expected to take berthsat MW-1,FOTCO, FAP, EETLand QICT on Monday.