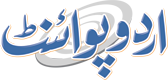 Stocks Advance As Fed Looms, UK Inflation Dips
Muhammad Irfan Published September 20, 2023 | 09:56 PM
Wall Street and European stock markets mostly rose Wednesday as traders gear up for an expected pause in the US Federal Reserve's interest rate hike campaign
London, (UrduPoint / Pakistan Point News - 20th Sep, 2023 ):Wall Street and European stock markets mostly rose Wednesday as traders gear up for an expected pause in the US Federal Reserve's interest rate hike campaign.
Investors also welcomed a surprise drop in UK inflation in August, while oil prices bounced around.
But markets were focused on the Fed announcement later Wednesday, with analysts widely expecting the central bank to keep rates unchanged as it looks to avoid sparking a recession.
Wall Street's main indices were mostly higher while London, Paris and Frankfurt all closed with solid gains.
US monetary policymakers have hiked dates 11 times since March last year in its effort to tame inflation, which has slowed but remains above the Fed's two-percent target.
With little suspense over the rate decision, investors will be more interested in reading the central bank's statement and listening to Fed chair Jerome Powell's press conference for any clues about its next move, including future hikes.
"All the attention will be on the Fed today," said Fawad Razaqzada, market analyst at Forex.com and City Index.
"At the moment, the market is pricing in about even odds of another rate increase before the year is out," he said.
Deutsche Bank analysts also expect the Fed to signal one more rate increase this year.
"But they think Powell will leave open the question of when that tightening could occur, and will lean heavily on a message of data dependency," the bank said in a note.
A surge this week in crude prices, which approached the $100-per-barrel mark, raised concerns about what the Fed may do, though they wobbled about on Wednesday.
"The relentless rise of oil has reignited concerns that inflation will make a comeback this year," said Chris Beauchamp, chief market analyst at online trading platform IG.
While the Fed will likely hold rates on Wednesday, rising oil prices might push the Fed to strike a hawkish tone, he said.
"With recent US inflation data pointing towards a revival, there is a need to take a stand, even if only in the language of the statement," said Beauchamp, adding this could undo the gains in stocks.
- Fed not alone - A slew of central banks will also make rate decisions on Thursday in Britain, Switzerland, Sweden, Norway, Turkey, Indonesia and South Africa.
The Bank of England had been universally expected to raise its own rate again but data on Wednesday showed UK inflation unexpectedly struck an 18-month low in August.
The market still sees a hike as likely but no longer a foregone conclusion.
In reaction, the British pound slid to a four-month low at $1.2334.
"Weaker inflation fuels the argument that interest rates no longer need to go up, or at least not by much more," said AJ Bell investment director Russ Mould.
After the Fed and BoE, traders will be keeping an eye on the Bank of Japan on Friday, with officials in Tokyo recently hinting it could begin drifting away from its long-running policy of not raising interest rates.
Pressure has been building on officials to act as the yen continues to weaken and inflation pushes higher.
- Key figures around 1530 GMT - New York - Dow: UP 0.5 percent at 34,688.24 points London - FTSE 100: UP 0.9 percent at 7,731.65 (close) Frankfurt - DAX: UP 0.8 percent at 15,781.59 (close) Paris - CAC 40: UP 0.7 percent at 7,330.79 (close) EURO STOXX 50: UP 0.8 percent at 4,275.98 (close) Tokyo - Nikkei 225: DOWN 0.7 percent at 33,023.78 (close) Hong Kong - Hang Seng Index: DOWN 0.6 percent at 17,885.60 (close) Shanghai - Composite: DOWN 0.5 percent at 3,108.57 (close) Euro/dollar: UP at $1.0720 from $1.0692 on Tuesday Pound/dollar: UP at $1.2396 from $1.2383 Dollar/yen: UP at 147.62 yen from 147.61 yen Euro/pound: UP at 86.46 pence from 86.34 penceBrent North Sea crude: UP less than 0.1 percent at $94.40 per barrelWest Texas Intermediate: UP 0.5 percent at $91.68 per barrel