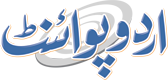 Stocks Mostly Downbeat Before Fed Update
Muhammad Rameez Published August 17, 2016 | 05:04 PM
LONDON, (UrduPoint / Pakistan Point News - 17th Augst,2016) - World stock markets largely retreated Wednesday, with all eyes on the Federal Reserve as it prepares to offer further clues as to the timing of the next US rate rise. European indices fell back after opening higher, although London's losses were capped by brighter-than-expected unemployment figures that calmed fears surrounding Brexit's economic fallout. Tokyo was the only riser among leading stock markets, lifted by a weaker yen, according to traders. Around 1030 GMT, London's benchmark FTSE 100 index was down 0.2 percent. In the eurozone, Frankfurt's DAX 30 shed 0.9 percent and the Paris CAC 40 lost 0.6 percent compared with the close on Tuesday. Tokyo's benchmark Nikkei 225 index climbed 0.9 percent, snapping a two-day losing streak as a drop in the haven Yen Currency lifted exporters. The Dollar picked up against the yen Wednesday after comments from a senior US central banker suggested the Federal Reserve could hike interest rates as early as September.
William Dudley, head of the Fed's New York branch, said a rate hike was possible next month and that Wall Street investors were too "complacent" about the prospect of higher rates over the next year. On Wednesday, the Fed publishes minutes from its last meeting in July, when the US central bank suggested a rate increase may be on the horizon in 2016 on receding fears that such action would stifle fragile growth. "Because of Dudley's comments, today's release of the minutes will carry even more weight than it usually does and certainly will have the potential to be a decent market mover," said Markus Huber, a trader at City of London Markets. In Europe, the pound won support as official data showed an unexpected drop in the number of people claiming British unemployment benefits following the June 23 EU referendum.
"The number of people claiming unemployment benefit surprisingly fell in July despite the Brexit vote," said Phil McHugh, trading floor manager at Currencies Direct.