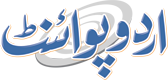 Tokyo's Key Nikkei Index Opens Lower
Sumaira FH Published October 31, 2023 | 08:19 PM
Tokyo's key Nikkei 225 index opened lower Tuesday in cautious trade after reports said the Bank of Japan could tweak its super-loose monetary policy again later in the day
Tokyo, (UrduPoint / Pakistan Point News - 31st Oct, 2023) Tokyo's key Nikkei 225 index opened lower Tuesday in cautious trade after reports said the Bank of Japan could tweak its super-loose monetary policy again later in the day.
The benchmark Nikkei index was down 0.13 percent, or 39.40 points, at 30,657.56 in early trade, while the broader Topix index was up 0.38 percent, or 8.57 points, at 2,239.81.
"The Japanese market is expected to start with a bearish tone after reports said the BoJ will again discuss a tweak to its yield curve control" framework after an earlier tweak in July, said senior market analyst Toshiyuki Kanayama of brokerage Monex.
The bank is expected to announce its policy decision at around midday (0300 GMT) "and how the market will react to it is in focus", he added.
The dollar fetched 149.22 yen in early Asian trade, down from 149.72 yen in New York on Monday.
Overnight, the reports about the BoJ's potential policy tweak "saw a jump higher in the yen," said National Australia Bank senior analyst Taylor Nugent.
In addition to the BoJ announcement, investors are closely watching the US Federal Reserve's rate decision this week, while weighing the risk of a regional conflict in the Middle East, analysts said.
In Tokyo, Panasonic dived 7.41 percent to 1,330.5 yen after it revised down its sales and operating profit forecast for the full year to March 2024.
Electronics and IT solution firm NEC sank 5.76 percent to 7,053 yen after it reported a rise in the second-quarter operating profit but missed market consensus.
Central Japan Railway was up 1.34 percent at 3,391 yen after it revised up sales and profit forecasts for the full year to March 2024.
Japan's jobless rate in September stood at 2.6 percent, down from 2.7 percent in the previous month, according to the internal affairs ministry. The data did not prompt a strong market reaction.