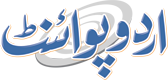 UK Energy Minister Slams Coutts Bank For Closing Farage's Accounts Over Political Views
Mohammad Ali (@ChaudhryMAli88) Published July 19, 2023 | 10:32 PM
UK Energy Security Minister Grant Shapps described on Wednesday as "absolutely disgraceful" the Coutts bank's decision to close the accounts of former leader of the UK Independence Party and Brexit Party Nigel Farage because of his political views
MOSCOW (UrduPoint News / Sputnik - 19th July, 2023) UK Energy Security Minister Grant Shapps described on Wednesday as "absolutely disgraceful" the Coutts bank's decision to close the accounts of former leader of the UK Independence Party and Brexit Party Nigel Farage because of his political views.
In June, Farage said that Coutts, part of the wealth management arm of the NatWest Group and one of the world's oldest banks, had closed his personal and business accounts without explanation. Media reported that Farage had insufficient funds in his account, which the politician denied. He later suggested that the reason for the closure could be rumors that he had allegedly received money from Russian broadcaster RT. Last week, Farage said the real reason was that the bank had labeled him a politically exposed person (PEP). The lawmaker claimed to have seen a 36-page document which mentioned his position on LGBT issues, his friendship with former US President Donald Trump and his stance on Russia.
Farage himself was described as "racist and homophobic" in the document, he said.
"I think it is absolutely disgraceful. I don't have to agree with everything Nigel Farage says to recognize that free speech is a very, very important part of our domestic life," Shapps told Sky News.
He noted that the decisions made by certain banks based on the "PEP regime" were "really actually scandalous."
"People shouldn't have their bank accounts closed because of their political or any other view. And banks shouldn't be refusing to open accounts on that basis as well," Shapps said.
Chair of the UK Treasury Select Committee Harriett Baldwin also condemned Coutts' decision.
Farage had advocated the withdrawal of the United Kingdom from the European Union for twenty years. From March 2019 to March 2021, he was the leader of the Brexit Party.