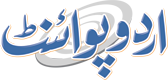 US Stocks End At Records After Strong Jobs Report
Muhammad Rameez Published August 06, 2016 | 10:53 AM
NEW YORK, (UrduPoint / Pakistan Point News - 6th Augst,2016) - A strong US jobs report lifted Wall Street stocks to fresh records Friday and helped propel European equities higher. Both the broad-based S&P 500 and the tech-rich Nasdaq finished at all-time highs after the Labor Department reported a big gain in jobs in July and upgraded employment estimates for the prior two months. Each of the major US indices rose about one percent including the Dow, which ended only 12 points away from a record of its own. "The US economy may not be going gangbusters but it remains the best equity alternative of any worldwide index," said Michael James, managing director of equity trading at Wedbush Securities. "The most important takeaway from a better jobs report is an indication of a continued grind higher in the US economy." Meanwhile, the London stock market rose 0.8 percent to above 6,800 for the first time in 14 months, as European equities built on earlier gains seen after the Bank of England Thursday announced an interest rate cut and surprise stimulus in response to the British vote to leave the European Union.
Paris and Frankfurt both rose about 1.5 percent.
The Labor Department said the US economy added 255,000 jobs in July, easily topping the analyst forecast for an increase of 185,000 payrolls. It also reported growth in hourly wages, a weak point in some earlier reports that have shown employment growth. The strong report helped markets shrug off some lackluster US data of late, including a report a week ago that estimated second-quarter growth at just 1.2 percent. "This was good economic data, replete with strong and relatively broad-based job growth, higher wage growth and an increase in the average workweek," said Briefing.com analyst Patrick O'Hare. "The economy does appear to be stable and on a slightly more upwards trajectory," said David Levy, portfolio manager at Republic Wealth Advisors.