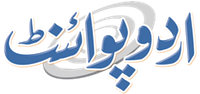 AJK To Furnish Forward Areas Population At LoC With Health, BISP Cards: Rana
Mohammad Ali (@ChaudhryMAli88) 2 years ago Mon 29th April 2019 | 10:03 PM
AJK Chief Secretary Mather Niaz Rana said the state government was always well aware of the difficulties and hardships of the forward areas population living close to the line of control in Azad Jammu & Kashmir
MIRPUR (UrduPoint / Pakistan Point News - 29th Apr, 2019 ) :
AJK
Chief Secretary Mather Niaz Rana said the state
government
was always well aware of the difficulties and hardships of the forward areas population living close to the
line of control
in Azad
Jammu
& Kashmir.
Addressing the unprovoked Indian firing-affected people at forward town of Hajirah in Poonch division on Monday, he assured that compensation to martyrs and injured persons would be paid in time.
He said the expenses of children of the martyrs who laid down their lives in the unprovoked Indian firing incidents at LoC would be borne by the government.
The CS said an integrated strategy had been evolved to resolve the matters relating to education, water and power, and health of the people of LoC on permanent basis.
He said as per directions of the AJK prime minister, the problems of population of the areas at LoC have been forwarded to the Federal government.
The chief secretary disclosed that health card and BISP card exclusively for the population of LoC had been registered.
The CS, on this occasion, inquired about the problems of the Indian firing affectees and directed to the district administration to address them on priority grounds.
He also directed the administration to constitute a committee comprising officers of various nation-building institutions and media representatives to resolve the problems of people at LoC.
Rana also directed the secretary health to ensure basic health facilities, ambulances, medicines and provision of doctors to the people living at LoC.
Secretary Electricity Zafar Mehmood Khan, DG health Dr. Shahid Masoud, commissioner Poonch division Abdul Hameed Mughal were also present on the occasion.