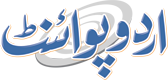 Manika Family Denies The News Of Imran Khan In The Manika's Family
Muhammad Rameez Published July 15, 2016 | 04:52 PM
MULTAN, (UrduPoint / Pakistan Point News - 15th july, 2016) : Manika family denied all the reports published on media regarding the Pakistan Tehreek-e-Insaf (PTI) chairman Imran Khan's third marriage to a woman named Marium Manika of their family."Imran Khan has not married in Manika family," Mian Khawar Fareed Manika, son of former Federal Minister Mian Ghulam Muhammad Manika said.
Marium Manika is the sister of Bushra Manika who is the daughter-in-law of former federal minister Mian Ghulam Muhammad Manika. Sources close to the Manika family said the PTI chairman had a spiritual relationship with Mian Khawar Fareed Manika and his wife Bushra Manika.
Further, Khan had only visited Pakpattan thrice to meet the two in relation to spiritual affairs. They had also visited the shrine of great Sufi saint Baba Fareed Uddin Ganj Shakkar. Moreover, sources revealed that Imran's spiritual link with the Manika's strengthened even more after Bushra Manika predicted that he would win a national assembly seat from District Lodhran.