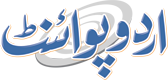 Small Buttons On Jeans Pants, Why?
Fahad Shabbir (@FahadShabbir) Published July 15, 2016 | 02:11 PM
London, (UrduPoint / Pakistan Point News – 15th July, 2016) : You never meant to consider that why the small buttons has been attached on jeans pants pockets? If you saw Rivets named small buttons but never thought it would be useful? Indeed, these buttons are placed where the pants have to face a growing tension and in order to minimize the fluctuations and to prevent the break up, these buttons are being used.
But the history of these buttons is very interesting; in fact existence of Jeans pants is because of these buttons. Working class in the 1870s used such pants that ripped off quickly.
A worker's wife requested a tailor to sew a pant for his husband with such cloth which could not be easily ripped off.
Jacob Davis, a tailor, attached the metal buttons to the pants pockets as he had considered it the most pressurized corner, so the cloth could not burst quickly. These trousers in the market were a hit and Jacob Davis found a business partner Levi Strauss. They both registered this design in 1873 and by the 1960s, these trousers were named as Jeans.