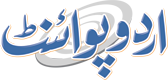 'Al Jundi' Documented Historical Milestones, Remarkable Achievements Of Our Brave Armed Forces: Deputy Chief Of Staff Of Armed Forces
Muhammad Irfan Published October 01, 2023 | 02:01 PM
ABU DHABI, (UrduPoint / Pakistan Point News / WAM - 01st Oct, 2023) The wise leadership in the United Arab Emirates places great importance on the media in all its forms, believing in the vital role this sector plays in informing society and providing it with accurate information and facts in many fields, stated Major General Pilot Sheikh Ahmed bin Tahnoon bin Mohammed Al Nahyan, Deputy Chief of Staff of the Armed Forces.
In a statement marking Al Jundi magazine's 50th anniversary, Major General Pilot Sheikh Ahmed bin Tahnoon bin Mohammed Al Nahyan said this helps raise awareness among members of society about the events around them, in addition to satisfying their intellectual curiosity, educating and entertaining them, as well as driving economic development forward to achieve more progress and prosperity.
''Based on this government approach and under the directives of His Highness Sheikh Mohammed bin Rashid Al Maktoum, Vice President and Prime Minister of the UAE and Ruler of Dubai, Al Jundi Magazine was launched fifty years ago in 1973. It has become the military publication that uses images and words to support both the media and the moral aspects of our brave armed forces and the military establishment in the UAE.
''We can say that this magazine, through the articles, research, and studies it has published, has proudly documented the historical milestones and remarkable achievements of our brave armed forces and their evolution from a limited force in terms of numbers and weapons into a qualified and highly capable army that competes with the world's most modern armies in terms of organization, training, and armament.
Sheikh Ahmed added that the success achieved by this military magazine over the past five decades would not have been possible without the efforts of the dedicated individuals behind it, including its writers, thinkers, supervisors, and administrators, to whom we extend our thanks and appreciation, for their accomplishments and efforts in spreading knowledge, enlightening minds, covering the activities of the armed forces, and enhancing this magazine.
''We reaffirm the importance of the continuous development of Al Jundi magazine to keep pace with the rapid changes and challenges that today's media world faces.
''Today, digital technology asserts itself forcefully in all areas of life. It is necessary to employ this technology to serve the quality and credibility of the media, which has become an integral part of people's lives,'' he concluded.