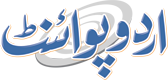 'Al-Jundi'… Promising Platform And Valuable Source Of Knowledge: Commander Of The Naval Forces
Umer Jamshaid Published October 01, 2023 | 02:00 PM
(UrduPoint / Pakistan Point News / WAM - 01st Oct, 2023)
ABU DHABI, 1st October, 2023 (WAM) – Established 50 years ago under the wise directives of His Highness Sheikh Mohammed bin Rashid Al Maktoum, Vice President and Prime Minister of the UAE and Ruler of Dubai, "Al Jundi" magazine, the monthly military and cultural magazine of the Ministry of Defence, has always been a promising platform and a valuable source of awareness across various fields, stated Rear Admiral Pilot Sheikh Saeed bin Hamdan bin Mohammed Al Nahyan, Commander of the UAE Naval Forces.
''Through its articles, it contributes to educating and guiding the military structure regionally and globally. Over the course of fifty years, this distinguished and accomplished platform has successfully achieved its intended purpose, becoming a beacon for every soldier and member of the armed forces, providing them access to a wealth of knowledge, whether military, cultural, or technological, with readers from all levels of education and culture turning to its pages to enrich their understanding, '' said Rear Admiral Pilot Sheikh Saeed bin Hamdan bin Mohammed Al Nahyan in a statement marking the magazine's 50th anniversary.
''From its inception, the magazine has been devoted to covering news and events related to the Ministry of Defence and the armed forces in general. Its contributors, including experts in military, security, and cultural fields, address a wide array of global news concerning its readers in the UAE, the Arab region and the world. Furthermore, Al Jundi has always kept up with new developments, particularly in the realms of artificial intelligence and scientific and technological advancements, all of which serve the military structure of the armed forces.
This magazine, Rear Admiral Pilot Sheikh Saeed bin Hamdan added, has never wavered in fulfilling the desires of its readers and followers. It dedicates substantial pages for interviews and dialogues with influential figures, whether from the military or civilian sectors, locally or globally, enriching the cultural, scientific, and military scenes with ideas and content that satisfy the readers' aspirations.
Moreover, he continued Al Jundi magazine serves as an advanced platform and an official voice for the Ministry of Defence, offering insight and discussions through its pages and topics.
''As we celebrate the golden jubilee of the magazine, it is necessary to acknowledge the vital role this media platform has played over five decades.''
''Throughout its journey, the magazine has objectively and deeply covered major national events with much of its materials becoming essential documents for studying the history and development of our nation.
Following the path of our armed forces, the magazine has advanced technologically while adhering to the constants set by the Ministry of Defence and the UAE Armed Forces. Today, our armed forces rank among the most advanced globally, and Al-Jundi magazine is an integral part of this institution's steady and capable development.
''Al Jundi magazine has diligently worked to evolve itself throughout its publication stages, aiming to satisfy the ambitions of its readers in both form and content, in terms of its size, layout, presentation style, and the inclusion of dedicated pages hosting prominent military leaders and experts from various sectors and military branches.
''The passage of fifty years since the establishment of the magazine is a unique opportunity to highlight its qualitative and professional achievements. These achievements have been marked by excellence, innovation, and creativity, which is a testament to the role of our wise leadership and its sound and noble directives as well as its steadfast vision and insightful perspective, all of which contributed to the existence and development of this promising media platform, spreading knowledge and culture within our armed forces and among knowledge enthusiasts,'' concluded the Commander of the Naval Forces.