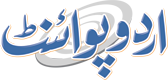 'Ruwad' Holds Evening On Franchising
Umer Jamshaid Published September 20, 2023 | 07:30 PM
SHARJAH, (UrduPoint / Pakistan Point News / WAM - 20th Sep, 2023) The Sharjah Foundation to Support Pioneering Entrepreneurs (Ruwad), affiliated with the Sharjah Economic Development Department (SEDD), in cooperation with Emtiyz, a company specialising in commercial franchises, concluded last week an evening titled "Building a Future with Franchise Systems".
This came in the presence of 27 male and female entrepreneurs interested in entering into commercial franchising by exploring the opportunities that the entrepreneurship sector holds, presented by the expert consultant, Issam Lootah, CEO of Emtiyz Company.
Hamad Ali Abdullah Al Mahmoud, Director of the Ruwad, confirmed that the UAE is considered an ideal destination for commercial franchising rights for many international companies with a strong brand.
He added that the Ruwad has made significant steps in the field of attracting and embracing successful small and medium-sized Emirati projects and including them in the group of specific projects affiliated with the foundation's membership, in addition to working to provide comprehensive support for the brand name of these projects, develop them, and prepare them for the transition to the possibility of providing and granting commercial franchise rights to other companies.
He pointed out that the number of projects joining the membership that are holding or granting commercial franchise rights has increased to 4 projects, 3 of which are in the city of Sharjah, and one project in Khorfakkan.
During the evening, Lootah spoke about the importance of realising investment opportunities possessed by the programme participants, helping them understand the content of commercial franchising rights, as well as how to succeed in achieving their goals and bringing their projects and business experiences to the global level through local roots, along with optimal strategies for taking advantage of this business model in developing entrepreneurs' projects in various sectors.
He stressed the need for those wishing to enter into commercial franchising to understand what the roles and responsibilities of purchasing in commercial franchising rights are and the forms of this franchise, and to develop their negotiation skills regarding commercial franchising, as well as familiarity with the operational aspects of franchising operations to ensure the success of the business and to achieve its desired goals.