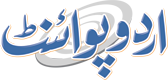 ADAFSA Implements Integrated Strategy To Develop Date Palm Cultivation, Production In Abu Dhabi
Muhammad Irfan Published September 15, 2023 | 12:00 PM
ABU DHABI, (UrduPoint / Pakistan Point News / WAM - 15th Sep, 2023) The Abu Dhabi Agriculture and Food Safety Authority (ADAFSA) has announced the implementation of an integrated strategy to develop date palm cultivation and production in Abu Dhabi.
The strategy aims to strengthen food security and protect the biological security of farms in the Emirate by implementing various programmes, including the Integrated Date Palm Management Programme and Good Post-Harvest Practices for Dates, in addition to the Integrated Date Palm Pest Management Programme.
At the beginning of this year, ADAFSA conducted a comprehensive survey of 22,581 palm tree farms to inspect the trees for pests. The survey covered approximately 6,750,699 palms, with about half of them in the Al Ain region. The total number of palms inspected in Al Ain was 3,857,666 in 11,810 farms or 52% of the total number of farms surveyed.
In Al Dhafra region, 2,353,855 palms were inspected in 7,513 farms, or 33% of the total number of farms. The remaining 538,148 palms were inspected in 3,258 farms in Abu Dhabi city, or 15% of the total number of farms surveyed. The survey is an essential step in the implementation of ADAFSA's IPM program for palm trees. After the survey is complete, pest control operations are carried out based on the results.
On the Arab Date Palm Day, which is celebrated on 15th September each year, ADAFSA said that date palm cultivation and production in the UAE have developed significantly in recent years. It said it is working hard to develop and sustain this sector by providing programmes and services to farmers, encouraging them to follow good agricultural practices to improve the quality and variety of dates produced.
Additionally, the Authority is monitoring farms to reduce the use of pesticides ensuring the production of clean dates free from pesticide residues. Farmers are also encouraged to transition to organic palm cultivation and plant commercial varieties with high productivity and good economic returns.
ADAFSA highlighted the significant achievements of its Date IPM Programme in controlling pests and insects affecting date palm trees. This includes the intensive trapping of the red palm weevil and borers using pheromone and light traps. The Authority emphasised the effectiveness of these traps in the IPM system, widely used in Abu Dhabi's farms to control pests and minimise damage to date palms in an environmentally safe manner, leading to reduced pesticide use. Currently, there are approximately 21,160 light traps and 124,958 pheromone traps in farms across the Emirate, and insect counts are regularly conducted, followed by safe disposal of trapped insects.
During the first half of the current year, pheromone traps successfully captured approximately 12,965 red palm weevils, while light traps captured around 2,248 borers during the same period.
ADAFSA's agricultural extension engineers conduct field visits to educate farmers and farm workers on the proper use of traps, how to operate and maintain them, and how to care for them to ensure their continued operation and effectiveness. The Authority also provides extension brochures and leaflets on good agricultural practices, palm tree care, and variety selection. Moreover, ADAFSA uses social media to raise awareness among farmers about the best practices for caring for and managing palm trees.