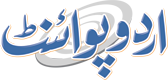 'Al Jundi' Reinforces Half A Century Of Excellence And Creativity: Al Bowardi
Umer Jamshaid Published October 01, 2023 | 02:01 PM
(UrduPoint / Pakistan Point News / WAM - 01st Oct, 2023) ABUDHABI, 1st October, 2023 (WAM) – Mohammed bin Ahmed Al Bowardi, Minister of State for Defence Affairs, said that Al Jundi magazine has firmly established its distinctive position on the map of leading media outlets in the United Arab Emirates.
In a statement marking the magazine's 50th anniversary, the minister said: "Al-Jundi has taken a prestigious place in the field of specialised military media, evolving into an exceptional, advanced, and dynamic media platform that keeps pace with various local and global events using the latest sophisticated methods. Since its inception in October 1973, it has built a record full of successes and achievements, leading up to the celebration of its golden jubilee this year."
The 50th anniversary of the establishment of "Al Jundi" magazine holds special significance for the Ministry of Defence and our Armed Forces, he added.
"Throughout the decades, "Al Jundi" played a pivotal role in following and covering the most prominent activities, events, and accomplishments of our various military institutions.
Moreover, it has witnessed the most important events and transformations in the course of our country's developmental journey, becoming a monthly cultural electronic military magazine issued in both Arabic and English, reflecting our military identity."
The minister continued :"Half a century after its inception, we proudly and confidently declare that "Al-Jundi" magazine has become a leading media beacon locally, regionally, and globally. It has achieved and continues to achieve clear accomplishments and ongoing development in its distinguished media journey.
''I would like to commend the efforts of those who oversee it and extend my gratitude to all who contributed to the advancement of this exceptional magazine through its various stages of development," he said in conclusion.