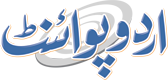 'Climate Future Week' At Museum Of The Future To Launch Tuesday
Mohammad Ali (@ChaudhryMAli88) Published September 24, 2023 | 07:00 PM
DUBAI, (UrduPoint / Pakistan Point News / WAM - 24th Sep, 2023) 'Climate Future Week' organised by The Museum of the Future in collaboration with Dubai-based interdisciplinary think tank, Fiker Institute, will begin tomorrow, Tuesday, September 26 and run until Saturday 30, September.
The event will see more than 30 spokespeople including government ministers, senior officials and an elite group of business leaders and sustainability experts from across the UAE, the region and the globe participate in 20 main sessions held over three days (September 26, 27 and 30).
The event also includes six workshops and three activations including a Climate Start-up Majlis, Climate Film Festival and photography exhibition.
Climate Future Week aligns with the 'Year of Sustainability' and takes place as the UAE's prepares to host the United Nations Framework Convention on Climate Change's Conference of the Parties (COP28) in Dubai this coming November.
The events and dialogues will focus on three main pillars, including the future of climate action and the role of technology, the next generation of climate solutions and the role of entrepreneurship in developing new innovations supporting climate resilience, and the importance of enhancing climate awareness and human behaviour to achieve climate goals.
The activities of the first day will open with a speech by Khalfan Belhoul, CEO of the Dubai Future Foundation, focused on the roadmap ahead for climate action, followed by Issam Kazim, CEO of the Dubai Corporation for Tourism and Commerce Marketing, who will discuss the Dubai Economic Agenda (D33) and sustainable tourism.
Day one will also witness Laila Mostafa Abdullatif, Director General of Emirates Nature-WWF discuss innovation in nature conservation and Najib Saab, Secretary General of the Arab Forum for Environment and Development, review the environmental future of the Arab world.
The first day will also see Toby Gregory, Founder of the Plastic Pledge and Founder of the Arabian Ocean Rowing team discuss his inspirational 'Row To COP' expedition and Dr. Markus Eriksen Co-Founder at 5 Gyres Institute review the scientific solutions addressing plastic pollution.
The afternoon will also play host to Alzainah Al Babtain, an organic gardening enthusiast and a Guinness World Record Holder, as well as Will Bennett, Landscape Architect and Founder of WILDEN, who will share diverse perspective during their sessions.

The first day of Climate Future Week will close with a 'Climate Negotiations' workshop in collaboration with Anwar Gargash Diplomatic academy, as well as the opportunity for visitors to watch three short films focused on sustainability and view a special Climate Photography Exhibition featuring three Emirati photographers.
The second day will then kick off with Omar Sultan Al Olama, Minister of State for Artificial Intelligence Digital Economy and Remote Work Applications who will discuss the connection between climate and artificial intelligence, and Dr. Thani bin Ahmed Al Zeyoudi, Minister of State for Foreign Trade, who will share his views on the future of sustainable global trade in Dubai.
Other key sessions will focus on sustainable architecture, with a presentation from Arthur Huang, Chief Executive Officer & Founder of MINIWIZ honing in on the UAE's efforts in revolutionising architecture, Dr. Ayesha Abdulla Alkhoori, Material Scientist and Engineer, presenting on 'Converting Carbon Dioxide for A Greener Future', Andrew Dana Hudson, Author & Researcher; Imaginary College Fellow at the ASU Center for Science and the Imagination, and Wael Al Awar, Architect and Founding Partner of waiwai reviewing climate-conscious designs and creative responsibility.
The last day of the event will commence with a Countdown to COP28 discussion between Dr. Sultan bin Ahmed Al Jaber, Minister of Industry and Advanced Technology and COP28 President-Designate and Razan Al Mubarak, UN Climate Change High-Level Champion for COP28 and International Union for Conservation of Nature President moderated by Emirati Author, Rhodes Scholar, and Founder of Fiker Institute Dubai Abulhoul.
Climate Future Week will also feature six workshops and three events including a Climate Start-up Majlis, Climate Film Festival and photography exhibition.
Held in collaboration with Fiker Institute, Climate Future Week at Museum of the Future is part of the UAE's broader commitment to bolster national endeavours and initiatives within the realm of environmental conservation, climate change, and natural resource management. This commitment gains particular significance as COP28 approaches, where global discussions on the future of climate change will be hosted in Dubai from November.