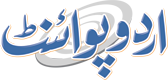 DIHAD 2023 Records Over 12,000 Visitors To Support Humanitarian Work In Dubai
Sumaira FH Published March 16, 2023 | 01:45 PM
DUBAI, (UrduPoint / Pakistan Point News / WAM - 16th Mar, 2023) The Dubai International Humanitarian Aid and Development Conference and Exhibition (DIHAD 2023) concluded its 19th edition yesterday under the theme: "Energy and Aid, Capitalising on Available Resources."
More than 828 leading local and international humanitarian NGOs, charities, aid suppliers, and many more gathered at the Dubai World Trade Centre for three days to discuss solutions for critical humanitarian issues.
DIHAD 2023 witnessed a record attendance that exceeded 12,000 visitors from over 110 countries, and 50 speakers of the world's most elite humanitarian professionals to discuss vital topics during six key sessions, in addition to 16 innovative workshops that provided training and examined many important views and solutions in the field of energy and aid.
The final sessions focused on harnessing resources to assist the growing number of people on the move and caring for the planet; the role of new technologies, the state of logistics and supply chain in the humanitarian context, and examining ways to develop innovative solutions to deliver food and medical assistance to those in need.
In a session titled "The People's Energy Transition," Nawal Al-Hosany, Permanent Representative of the UAE to the International Renewable Energy Agency (IRENA), pointed out the risks of human inaction. She stated, "In the UAE, we are putting our foot to the floor and accelerating towards the energy transition. We are embracing the transition because we see it will make the world a more sustainable and secure place."
In highlighting the UAE's global efforts, he added, "The UAE has invested over US$50 billion in clean energy projects in more than 70 countries across four continents."
In another session discussing the importance of clean energy and caring for the planet, Barbara Hintermann, Director-General of Terre des hommes in Lausanne, explained, "The new generation deserves our utmost efforts to repair and protect our planet. Hence, the topic of DIHAD is more relevant and urgent than ever."
She continued, "We must balance our programs between minimising our carbon footprint to include the use of renewable and hybrid energy, and bringing meaningful response to people in need."
DIHAD 2023 witnessed a distinguished presence in DIHAD Glasshouse, which provides a workspace in a creative climate, adopts the empowerment of young talents in the humanitarian field, and works to strengthen healthcare, education, and vocational empowerment in developing countries.
The initiative enjoys the partnership of Dubai Future Council for Humanitarian Aid, Mohammed Bin Rashid Al Maktoum Global Initiatives, and GADHA.
Participants from the UAE, Italy, Bangladesh, Malawi, and South Sudan discussed modern technological humanitarian projects such preparing humanitarian and charitable exhibitions through the Metaverse technology, a non-profit bank venture to support emerging projects and charities, the establishment of a specialised platform for consultations and negotiations in humanitarian fields, and so much more.
DIHAD 2023 also featured an initiative that hosted several innovative workshops, where participants and exhibitors were able to present their campaigns, as well as innovative technologies and practices in the field of humanitarian relief and aid.
Third-day workshops included ESRI: Geospatial Technologies in Disaster Management; The Ways to Safe Water for Sustainable Health and Oral Health, which was held by the academy of Dentistry in the US; Education for a Peaceful World for the Benefit of Refugees, as conducted by the International Federation of Red Cross and Red Crescent Societies (IFRC); and many more.
Notably, the Innovation Workshops were hosted in a refugee tent like the ones used in refugee camps in places of war and conflict, where they are utilised as medical centres, accommodation for refugees, and schools.
The commemorative 20th edition of DIHAD Conference and Exhibition will be held on 23rd-25th April 2024.
DIHAD 2023 was organised by INDEX Conference and Exhibitions Org., a member of INDEX Holding and supported by Mohammed bin Rashid Al Maktoum Global Initiatives, the Dubai Future Council on Humanitarian Aid, the Mohammed bin Rashid al Maktoum Humanitarian and Charity Establishment, the Emirates Red Crescent, the United Nations, and International Humanitarian City.
DIHAD 2023 was also supported by the Islamic Affairs and Charitable Activities Department, Muslim World League, Al Mustafa Welfare Trust, MASHAV, IEC Telecom, and Life for Relief and Development, USA.