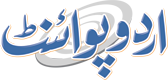 DIHAD Awards Sheikha Fatima 'Best International Personality For Humanitarian Relief' In 2023
Muhammad Irfan Published March 13, 2023 | 09:15 PM
DUBAI, (UrduPoint / Pakistan Point News / WAM - 13th Mar, 2023) The International Advisory board of Dubai International Humanitarian Aid and Development (DIHAD), located in Geneva, Switzerland, awarded H.H. Sheikha Fatima bint Mubarak, Chairwoman of the General Women's Union (GWU), President of the Supreme Council for Motherhood and Childhood, and Supreme Chairwoman of the Family Development Foundation (FDF), the "Mother of the Nation," the Best International Personality Award for Humanitarian Relief in 2023, as well as the title, "Mother of Peace," in recognition of her efforts to promote international humanitarian and relief work.
The award also recognises the leading role of Sheikha Fatima in providing medical aid, assisting needy people around the world, and supporting women's rights and gender balance.
On behalf of Sheikha Fatima, Dr. Maitha bint Salem Al Shamsi, Minister of State, who is her advisor, received the award, which was presented by Dr. Abdulsalam Al Madani, Chairman of DIHAD and the International Advisory Board, and Gerhard Putman-Kramer, CEO of DIHAD's Sustainable Humanitarian Foundation, during the opening ceremony of the three-day DIHAD Exhibition and Conference at the Dubai World Trade Centre.
The award is among the leading awards in international humanitarian and relief work. DIHAD's International Advisory Board awards it to persons who have made valuable contributions to support needy people around the world. Sheikha Fatima is the first woman to receive the award.