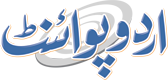 Ducab Group Cements Its Position As Effective Partner To Emirati Professionals Reporting Remarkable Progress On Emiratisation Front
Muhammad Irfan Published September 17, 2023 | 04:30 PM
DUBAI, (UrduPoint / Pakistan Point News / WAM - 17th Sep, 2023) Ducab Group, one of the biggest end-to-end energy solutions providers and manufacturing firms in the United Arab Emirates, has cemented its position as an effective partner in supporting Emirati professionals, reporting remarkable progress in its Emiratisation strategy, with UAE Nationals now making up 72 percent of the company's upper management, 26 percent of middle management, and 40 percent of office staff, as well as 62 percent of all engineers and 75 percent of factory managers.
Ducab's progressive Emiratisation strategy now extends beyond local borders. The company is diversifying its recruitment sources to include universities abroad, as well as private and government universities.
"The Ducab Group asserts its commitment to supporting the UAE's Emiratisation plans, in line with the directives of the UAE's wise leadership and the National Employment Strategy 2031," emphasised Mona Fekri, Chief Human Capital Officer at Ducab Group.
"Emirati employees at Ducab bring a high degree of excellence and efficiency," Fekri added. "They contribute to the Group's success, this motivates us to focus further on our Emiratisation efforts; we will keep working to attract exceptional talents and skilled professionals who will play a notable role in moving the Group forward, enhancing its leading position regionally and globally.
"
In an effort to meet its ambitious Emiratisation targets, Ducab has impactful training courses and grants as part of its comprehensive National Development Programme, namely, 'Bidayiti', which provides training opportunities to Emirati fresh graduates every year; the Scholarship Programme, welcomes students annually to train in the core areas of Ducab's operations; the Graduate Trainee Programme, designed to equip graduates with essential skills, expand their knowledge, and foster innovation; and the National Service Programme, which allows young Emiratis to gain experience while waiting to be called on for their national service. The Group also implements a succession plan, allowing graduate trainees to rise through the ranks and take on plant manager positions.
The Ducab Group's Emiratisation achievements underscore its dedication to play its part in enhancing the UAE's human capital landscape, aligning with the country's strategic vision for sustainable growth and innovation. The company's dedication to nurturing local talents and fostering a dynamic work environment reflects its contributions to the UAE's future ambitions.