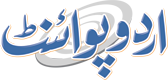 Federation Of UAE Chambers Calls On Business Owners To Participate In 1st Gulf-Iraq Business Forum
Fahad Shabbir (@FahadShabbir) Published September 17, 2023 | 09:45 PM
SHARJAH, (UrduPoint / Pakistan Point News / WAM - 17th Sep, 2023) Humaid Ben Salem, Secretary-General of the Federation of UAE Chambers of Commerce & Industry (FCCI), has called upon business owners and investors in the UAE and GCC countries to capitaliSe on the abundant investment prospects set to unfold during the first Gulf-Iraq Business Forum.
The event, hosted by the Sharjah Chamber of Commerce and Industry(SCCI), is scheduled to take place from September 26 to 27, 2023.
Bin Salem highlighted that the forum will serve as a platform for discussing numerous Iraqi investment initiatives spanning various economic sectors.
Over 350 prominent figures from both the Gulf and Iraq, representing major government entities, corporations, and investment funds, are expected to convene at the event.
The investment opportunities to be showcased cover a wide range of sectors, including agricultural investment, food security, transport, logistics, education, medical supplies, healthcare, energy, renewable energy, electrical interconnection, infrastructure, housing, finance, and banking.
He emphasized that these high-value projects are set to create substantial employment prospects in Iraq.
Bin Salem emphasized that the forum, organized in collaboration with the FCCI, the Federation of GCC Chambers of Commerce and Industry (FGCC Chambers), and the Federation of Iraqi Chambers of Commerce, with the support of the GCC General Secretariat, aims to promote Gulf-Iraqi private sector cooperation and enhance economic relations between the two regions.

This is also in addition to showcasing investment opportunities and discussing investment regulations and incentives available to entrepreneurs. The Gulf-Iraq Business Forum is expected to open up new avenues and markets for economic collaboration and trade exchanges between the participating nations.
It will offer a unique platform for exchanging insights and exploring opportunities for joint cooperation across various fields, including trade and collaborative projects.
Bilateral meetings will also be organized, facilitating interactions between Iraq and several Arab Gulf countries to foster mutual understanding and strengthen business ties.
Bin Salem stressed that the forum is fully supported by the 'Ma'an' Initiative, a collaborative venture recently launched by the FCCI and the International Development Bank in the Emirate of Sharjah.
Hosting the forum demonstrates the profound and long-standing fraternal ties between the two sides, laying a robust foundation to augment trade and investment ties for mutual benefits. He noted that there is significant interest at a high level in encouraging Gulf investments in Iraq, which would substantially bolster the Iraqi economy.