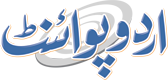 HFZA Takes Part In ADIPEC 2023
Muhammad Irfan Published October 02, 2023 | 09:00 PM
SHARJAH, (UrduPoint / Pakistan Point News / WAM - 02nd Oct, 2023) The Hamriyah Free Zone Authority (HFZA) in Sharjah is taking part in the Abu Dhabi International Petroleum Exhibition and Conference (ADIPEC 2023), which is running from October 2 to 5 under the patronage of President His Highness Sheikh Mohamed bin Zayed Al Nahyan at the Abu Dhabi National Exhibition Centre (ADNEC).
At ADIPEC 2023, HFZA occupies a special pavilion where it highlights the numerous advantages of establishing a business within the Hamriyah Free Zone.
Attendees are also be introduced to the free zone's comprehensive suite of services, commitment to international standards, and the enticing investment climate it cultivates for stakeholders in the energy and oil sectors.
The Free Zone's strategic proximity to Hamriyah Port, a crucial hub for importing and exporting raw materials for the oil, gas, and petrochemical industries, will also be highlighted.
ADIPEC is the largest petroleum exhibition and conference that drives innovation through the global oil and gas industry, drawing industry leaders, decision-makers, and CEOs from around the world.
HFZA's presence at the conference is a step in the right direction towards promoting Sharjah's exceptional geographical location and its seamless connectivity through sea, land, and air, providing swift access to major global markets. The Free Zone offers not only advanced infrastructure and premium services but also facilitates business operations through a single window, enhancing performance efficiency.
"ADIPEC is one of the important events that we are keen to participate in, along with experts from around the world. It not only serves as a distinguished platform that empowers HFZA to deepen cooperation with major international institutions and companies in the oil and gas sector but also highlights the premium investment opportunities offered by the free zone," Saud Salim Al Mazrouei, Director of HFZA, said.
"As a central hub for significant companies in the middle East and the second-largest petrochemical centre in the UAE, the Hamriyah Free Zone is strategically placed with easy access to key markets. We offer a spectrum of integrated solutions tailored for upstream, production, and refining projects, making it an attractive destination for investment in the sector," Al Mazrouei added.
He further noted that HFZA has, over the years, solidified its global standing by attracting over 1,200 major international companies operating in the oil, gas, and petrochemical sectors. These companies are housed within an area dedicated to petrochemical industries, which boasts a strategic location and is linked to a commercial port with a depth of 14 metres, facilitating the import and export operations of investing companies.