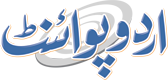 I2U2 Group Consisting Of UAE, India, Israel, And US Announces Launch Of Website
Umer Jamshaid Published September 22, 2023 | 10:00 AM
NEW YORK, (UrduPoint / Pakistan Point News / WAM - 22nd Sep, 2023) The I2U2 Group, consisting of the UAE, India, Israel, and the US, has announced the launch of its website, with the aim of attracting new investment projects under the group's umbrella, and empowering businesses and investors to propose projects via the new platform.
The website announcement was made during the I2U2 High Officials Meeting, which was held on the sidelines of the 78th session of the United Nations General Assembly in New York, with Ahmed Al Sayegh, Minister of State, representing the UAE.
The I2U2 Group is focused on enhancing economic cooperation between member states across a range of sectors, including food security, water, energy, space, transportation, health, and technology.
The implementation of joint projects is led by the business sectors of the member countries through partnerships aimed at reducing carbon emissions and advancing healthcare and green technologies.
In February 2023, the UAE hosted the first I2U2 Economic Forum in Abu Dhabi, with the country's participation in this group and its initiatives reflecting the vision of its wise leadership, which is focused on building bilateral and multilateral partnerships in order to enhance peace, stability and prosperity for the region and worldwide.