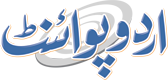 India's G20 Summit: Who Are The Attendees And Absentees?
Muhammad Irfan Published September 06, 2023 | 01:00 AM
NEW DELHI, (UrduPoint / Pakistan Point News / WAM - 06th Sep, 2023) Delhi is preparing to host the G20 Summit on September 9 and 10, with leaders from 20 countries anticipated to participate in this significant event in New Delhi.
Prime Minister Narendra Modi has stated that this G20 Summit in India will be historic, as it will witness the largest gathering of world leaders.
More than 40 world leaders are expected to take part in the summit in New Delhi. As preparations for the upcoming G20 Summit are in full swing, a report by India's news 18 is taking a closer look at the confirmed attendees and those who won't be participating.
President Joe Biden of the United States is scheduled to visit India from September 7th to September 10th to participate in the summit. During his visit, Biden will engage in discussions on collaborative measures to address global challenges, encompassing the transition to clean energy and the fight against climate change.
The White House noted that the discussions will focus on bolstering the capabilities of multilateral development banks and alleviating the economic and social repercussions of the Ukraine conflict.
Chinese Foreign Ministry spokesperson Mao Ning has announced that Premier of the State Council Li Qiang will represent China at the 18th G20 Summit. This confirmation indicates that China's President Xi Jinping will not be in attendance at this year's G20 meeting in Delhi.
The UK Prime Minister, Rishi Sunak, is set to participate in the summit.
Russian President Vladimir Putin had previously informed Prime Minister Modi that he would not be present at the G20 Summit in Delhi. Instead, Russia's Foreign Minister Sergey Lavrov will represent the country at the summit.
The South Korean President, Yoon Suk Yeol, is scheduled to participate in the G20 Summit. South Korea's ambassador to India, Chang Jae Bok, announced earlier this month, "Our President will be attending the G20 Summit taking place on September 9-10."
French President Emmanuel Macron is confirmed to participate in the G20 Summit.
Canadian Prime Minister Justin Trudeau has also confirmed his visit to G20 Summit. "I will be at the G20 in a week… and we will continue to make sure that the world is standing with Ukraine," Trudeau said.
Australian Prime Minister Anthony Albanese's trip to India is a component of his broader three-nation tour, which encompasses Indonesia and the Philippines.
Turkish President Recep Tayyip Erdogan is also reportedly confirmed to participate in the summit. Bangladesh Prime Minister Sheikh Hasina will be reportedly present at the summit
Additionally, the summit will see the participation of some guest countries, which encompass the UAE, the Netherlands, Singapore, Spain, Oman, Bangladesh, Egypt, Mauritius, and Nigeria.