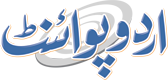 Led By His Highness Sheikh Abdullah Bin Zayed, The UAE Delegation Continues Its Meetings During The Second Day Of High-level Week Of The 78th Session Of The United Nations General Assembly
Faizan Hashmi Published September 21, 2023 | 02:00 AM
NEW YORK, (UrduPoint / Pakistan Point News / WAM - 21st Sep, 2023) On the second day of the high-level week of the 78th Session of the United Nations General Assembly, the UAE delegation, led by H.H. Sheikh Abdullah bin Zayed Al Nahyan, Minister of Foreign Affairs, held bilateral and multilateral meetings and participated in events focused on strengthening the UAE's network of foreign relations, its active role in the multilateral system, and its contributions to addressing critical regional and global challenges.
In this context, H.H. Sheikh Abdullah bin Zayed held bilateral meetings with Rashad al-Alimi, the President of Yemen and the Minister of Foreign Affairs of Bosnia and Herzegovina, His Excellency Elmedin Konaković.
H.H. Sheikh Abdullah bin Zayed also reviewed bilateral ties with Donika Gërvalla-Schwarz, Deputy Prime Minister, and Foreign Minister of Kosovo.
Furthermore, H.H. Sheikh Abdullah bin Zayed met separately with Giorgos Gerapetritis, Minister of Foreign Affairs of Greece, Jan Lipavskŷ, Minister of Foreign Affairs of the Czech Republic and Alva Baptiste, Minister of Foreign Affairs of St. Lucia.
His Highness also participated in a trilateral meeting with His Highness Prince Faisal bin Farhan, the Foreign Minister of the Kingdom of Saudi Arabia; and Anthony Blinken, the Secretary of State of the United States of America, to discuss the importance of reaching a sustainable political solution in Yemen.
Reem Al Hashimy, Minister of State for International Cooperation, represented the UAE at the UN Global Compact Leaders Summit "Halfway to 2030" plenary meeting, which sought to review and strengthen contributions by the private sector toward achieving Sustainable Development Goals (SDGs).
Al Hashimy also met with the President of the International Committee of the Red Cross, Mirjana Spoljaric Egger.
Additionally, Mariam Almheiri, Minister of Climate Change and Environment, met separately with Vincent Van Quickenborne, Belgium's Deputy Prime Minister and Minister for Justice and the North Sea, and Svenja Schulze, Germany's Minister for Economic Cooperation and Development.
Almheiri also participated in a high-level event for Nature and People: From Ambition to Action, co-hosted by a number of countries, the UN and civil society organizations. In the event, HE Almheiri announced the UAE's endorsement of The Mangrove Breakthrough, an initiative aimed at securing the future of 15 million hectares globally by 2030.

"The UAE recognises the paramount importance of mangroves in combating climate change and supporting our coastal communities and we look forward to helping drive real on-the-ground change," Almheiri said, who also announced that the UAE will host a Mangroves ministerial meeting on December 9, part of COP28's "Nature, Oceans, and Land Use Day".
Almheiri also participated in an event hosted by France to launch a "Call for Food Security" aimed at fostering the development of sustainable and resilient food systems, particularly among the most vulnerable countries.
Also today, Sheikh Shakhboot bin Nahyan Al Nahyan, Minister of State, reiterated the UAE's commitment to deepening its partnerships across the African continent, and exploring new areas of cooperation in meetings with Faustin-Archange Touadéra, President of the Central African Republic; Lemogang Kwape, Foreign Minister of Botswana; and Nabil Ammar, Foreign Minister of Tunisia.
Ahmed Al Sayegh also participated in a high-level side event on "Global Solidarity with Afghan Women and Girls," hosted by Canada, Indonesia, and Ireland, and co-sponsored by the UAE. For his part, HE Al Sayegh underscored the UAE's ongoing commitment to championing the rights of Afghan women and girls and called for a united approach by key regional and global stakeholders.
"The UAE will continue to work towards fostering a joint international effort that effectively addresses the crises in Afghanistan, and sustainably improves the lives and protects the rights of Afghan women and girls," HE Al Sayegh said.
Al Sayegh also attended a meeting of the Group of Friends of the Global Development Initiative, where he highlighted the UAE's leadership in advancing the SDGs and commitment, as hosts of COP28, to accelerate climate action.
"The UAE's position as a leading commercial and development hub in the region shows the potential for deploying innovative technologies in diversifying our economies and drive towards sustainability," HE Al Sayegh said. "[COP28] aims to urgently transform and accelerate climate action to fulfill the commitments made by the world to reduce impacts of climate change, and increase financing available for the developing world."