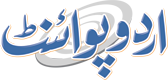 Livestock Health & Sustainability Strategic Priority: Abu Dhabi Agriculture And Food Safety Authority
Muhammad Irfan Published September 21, 2023 | 06:45 PM
ABU DHABI, (UrduPoint / Pakistan Point News / WAM - 21st Sep, 2023) The Abu Dhabi Agriculture and Food Safety Authority (ADAFSA) is dedicated to bolstering livestock health, sustainability, and biosecurity in the Emirate of Abu Dhabi. This commitment stands as a strategic imperative for the Authority, as it endeavours to propel the livestock and animal production sector toward sustainable growth and the fortification of essential food security measures.
Rashid bin Rassas Al Mansouri, Executive Director of ADAFSA's Animal Wealth sector, told the Emirates news Agency (WAM) that the Authority is committed to finding sustainable solutions to improve animal health with minimal environmental impact. He cited a 2022 report by the Food and Agriculture Organisation of the United Nations (FAO) that found improving animal health can help reduce greenhouse gas emissions. He also stressed the need for more precise measurement of progress to help countries include reducing emissions in their national climate commitments.
He said that the Authority actively contributes to enhancing livestock health in Abu Dhabi through a comprehensive system encompassing health facilities, veterinary professionals, vaccination campaigns, and biosecurity measures. Their services also facilitate immediate responses to emergencies and the containment of epidemic diseases.
He pointed out that the Authority prioritises the development of veterinary services by providing advanced equipment, specialised training, and opportunities for participation in conferences and scientific research.
Mira Al Kalbani, Director, Livestock Health Extension, ADAFSA, told WAM that the Authority provides various diagnostic and therapeutic services to all 23,000 livestock breeders in the three regions of the emirate: Abu Dhabi, Al Ain, and Al Dhafra. The Authority has 3 main hospitals (Al-Qattara, Al-Wathba, and Madinat Zayed) and 19 clinics distributed across the emirate, including Al-Salaa, Ghayathi, Hasan, Al-Tharwaniyah, Mzaira'a, Dalma, Al-Mirfa', Al-Khazna, Al-Samha, Al-Khatm, Masaken, Al-Malqam, Al-Faqa', Bukaria, Al-Awiya, Saih Sabra, Al-Qu'a, Al-Sad, and Sweihan. The Authority has 115 veterinary doctors and technicians working in these facilities.
She added that the Authority has strengthened its veterinary and therapeutic services, covering 100 percent of customer requests and vaccinating over 80 percent of livestock against cross-border epidemic diseases. In the 2022/2023 vaccination campaign, the Authority provided about 3.5 million doses of foot-and-mouth disease vaccine, 1.
5 million doses of cetivitis vaccine, and 2 million doses of the peste des petits ruminants vaccine.
In addition to its veterinary and therapeutic services, ADAFSA is also committed to scientific research and development. The Authority has launched the first atlas of surgical diseases of the one-humped camel, which is considered an atlas of surgery. The first of its kind at the local and global levels and serves as an accredited global reference for veterinary students in the field of camel (one-humped) surgery. The atlas received international accreditation as an accredited reference by the World Organisation for Animal Health (OIE) France in 2022.
ADAFSA is also developing innovative solutions to enhance the health and sustainability of livestock. It has registered the "smart algorithm for vaccination against Peste des Petits Ruminants (PPR) as an intellectual work with the Ministry of Economy. The algorithm was developed to strengthen biosecurity by directing vaccination campaigns against PPR to enhance immunity in goats and lambs.
The smart algorithm for vaccination against PPR, which the Authority has implemented since 2018, has raised productivity efficiency and reduced economic costs for livestock breeders by reducing animal deaths and rationalising expenses. The algorithm has also helped increase coverage of azab holdings, which are small-scale livestock farms that are not typically targeted during vaccinations. It is expected to contribute to raising the vaccination rate to match the percentages targeted in the National Animal Health Plan 2016-2025 by providing a sufficient number of veterinary staff, workers, and vaccines.
ADAFSA is also working to strengthen its partnerships with national and international academic bodies and the private sector to find innovative solutions and anticipate the future of therapeutic services. The Authority is also seeking to establish joint programmes between universities and research bodies that support the use of advanced technologies in their future projects.
ADAFSA has introduced a set of decisions and regulations to enhance biosecurity and maintain the safety of livestock. These include Resolution No. (5) of 2020, the system for the prevention and control of animal, epidemic, and common diseases in the Emirate of Abu Dhabi, and Resolution No. (8) of 2020, the technical conditions system. ADAFSA has also trained veterinarians on the judicial authority to ensure that health facilities working in the animal field, estate owners, and livestock breeders comply with these decisions.