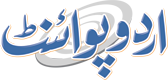 Ma'an Allocates AED78 Million In Priority Sectors, Setting New Record
Faizan Hashmi Published September 27, 2023 | 07:15 PM
ABU DHABI, (UrduPoint / Pakistan Point News / WAM - 27th Sep, 2023) Ma'an, the Authority of Social Contribution in Abu Dhabi, has released its impact report for 2022. The report highlights the organisation's achievements in three key impact areas: Effective Society Engagement, Sustainability in Contributions, and Ecosystem Empowerment.
In 2022, the Authority recorded a 32% rise in contributions, totaling AED6 million. It also facilitated a AED16 million increase in financial contributions from the private sector, up from AED4.6 million in 2021. This amount was combined with AED5.38 million collected from individuals through various channels, including AD Pay, Contribution Platform, SMS, ATM, Direct Deposit, and Instashop.
The authority implemented 58 programmes that achieved social impact through fruitful cooperation with third-sector institutions, government agencies, and private sector companies, benefitting more than 85,000 people.
Salama Al Ameemi, Director-General, Ma'an, said, "The year 2022 reflects a remarkable journey for Ma'an, as we strive to make a meaningful difference in Abu Dhabi through community engagement and contribution. Our success lies in the heart of partnerships, as we join hands with corporations and community members to empower the Third Sector and create an active and cohesive society. Our success and achievements would not have been possible without the unwavering support and dedication of the Abu Dhabi community, who constantly inspire us to drive forward and build a strong community that looks after its own."
An impressive sum of AED78 million has been allocated across various key sectors, including social, health, environment, education, and infrastructure. More than AED72 million has been allocated to support 23 social sector projects in Abu Dhabi, serving 13,021 beneficiaries.
Over AED58 million have been allocated to support 12 education projects, facilitating distinctive opportunities for all learners to access education services in the capital.
The authority transparently allocated more than AED42 million to support the medical sector in 2022 to bolster 18 health projects serving 43,173 beneficiaries. Furthermore, the infrastructure sector witnessed an impressive AED13,125,000 of funds allocated to create an ideal living environment for all Abu Dhabi citizens and residents with facilities and services to provide a high quality of life. Ma'an also provided more than AED331,000 to promote environmental protection through impact-oriented projects in collaboration with partners and community engagements.
In response to the most pressing societal challenges in the capital, Ma'an remains dedicated to developing integrated targeted community engagement and volunteering programmes. These programmes have proved to be a major success, evident in the notable results achieved in 2022. Fifty-seven volunteering opportunities and an outstanding volunteering value reaching AED14.9 million have been introduced. Over 1,300 volunteers benefitted from Ma'an's social initiatives and left a long-term, sustainable, and positive impact, further reinforcing the authority's strategic aim to foster an active, collaborative, and cohesive community.
The Ma'an Social Incubator (MSI) received 560 applications in 2022, reflecting the growing interest in supporting positive change efforts in Abu Dhabi. It has also succeeded in empowering 54 social institutions in Abu Dhabi by providing them with the necessary tools and support to develop by activating emerging institutions and enabling them to develop sustainable solutions that achieve a positive social impact in Abu Dhabi.