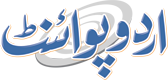 Majlis Mohamed Bin Zayed Lecture Explores Importance Of Parent-teacher Partnerships
Sumaira FH Published September 22, 2023 | 11:30 AM
ABU DHABI, (UrduPoint / Pakistan Point News / WAM - 22nd Sep, 2023) H.H. Sheikh Hamed bin Zayed Al Nahyan attended a lecture at Majlis Mohamed bin Zayed exploring the evolving education landscape and how parents and teachers can work together to enhance students' wellbeing and academic achievement.
The lecture was attended by Dr. Ahmad Belhoul Al Falasi, Minister of Education; Sarah Al Amiri, Minister of State for Public Education and Advanced Technology and Chairwomen of the Emirates Schools Establishment; and several senior officials.
The lecture – titled 'Parents as Partners in Education' – was presented by renowned Finnish educator, author and academic Pasi Sahlberg, a Professor of Educational Leadership at the University of Melbourne in Australia.
Professor Sahlberg – whose career spans teaching, teacher education, and senior roles at the Ministry of Education in Finland and the World Bank in Washington DC – presented interesting insights into how children are increasingly acquiring knowledge outside of school and how this 'self-directed learning' is redefining the traditional roles parents play in their children's education.
He highlighted the importance of health and wellbeing – and especially digital wellbeing – for children's performance at school and how this calls for a new form of collaboration between schools and parents.
The lecturer explained that a barrier to this is that schools are sometimes seen as service providers, with parents as the clients.
He argued that transforming parents into active partners with teachers requires a fundamental shift in how parents perceive education.
Professor Sahlberg's lecture went on to explore the factors that influence students' achievement at school, revealing that out-of-school factors have a much higher influence than teachers or other school-related factors.
This, he explained, underscores the vital role of children's family circumstances in their academic achievements, emphasising that parents are more influential partners in their children's education than often recognised.
According to research by Professor Sahlberg, children's access to digital devices is one of the key factors influencing their academic performance and overall wellbeing. It is vital, he argued, that parents and teachers collaborate to jointly promote safe and responsible behaviours that ensure children's digital wellbeing.
To sum up, how parents can become effective partners in supporting their children's academic journey and at the same time contribute to the community as a whole, Professor Sahlberg adapted a line from US President John F Kennedy's 1961 inauguration speech, encouraging parents to 'Ask not what your school can do for you – ask what you can do for your school.'
The lecture will be broadcast on 23rd September at 5 pm on local tv networks and will be available to watch afterwards on the Majlis Mohamed bin Zayed YouTube channel (youtube.com/@MajlisMohamedbinZayed).