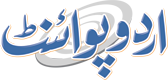 Malawi's Climate Change Minister Praises UAE's COP28 Preparations, Highlights Climate Finance Priority
Fahad Shabbir (@FahadShabbir) Published October 31, 2023 | 12:45 PM
ABU DHABI, (UrduPoint / Pakistan Point News / WAM - 31st Oct, 2023) Malawi's Minister of Natural Resources and Climate Change Dr. Michael Osei has praised the UAE's exceptional work in organising COP28, especially its inclusion of small island states and donors.
In an interview with the Emirates news Agency (WAM), Minister Osei outlined several goals for Malawi's participation in the UN Climate Change Conference, including increasing support for country programmes and expanding funding. He stressed that this will require honest discussions and solutions to the challenges that have disrupted the smooth flow of funding.
Minister Osei also confirmed that the Malawian government will be represented at the highest level at COP28, demonstrating its commitment to the process and ensuring that climate finance issues are discussed at the top level. He expressed optimism that the conference, which is being held in the UAE this time, will deliver exceptional results.
Minister Osei said that it is necessary to be open with each other to discuss the root causes of the challenges surrounding climate finance, with a focus on financing adaptation to climate change as the main issue. He also emphasised the need for teamwork and understanding the impact that countries have suffered.
Osei also said that it is crucial to consider the issues of recovery from the impact of climate change, as without recovery, it will be difficult to address adaptation, mitigation, loss, and damage issues.
He stressed the need to consider all aspects of climate finance and climate impacts.
Minister Osei expressed confidence that Malawi will benefit from this collective effort, noting that everything being discussed is relevant to Malawi's needs and aspirations.
On Malawi's efforts to address the impacts of climate change, Minister Osei said that the country is moving towards a comprehensive approach, rather than just a project-focused approach to ensure that no one is left behind.
Regarding Malawi's projects to reduce the impacts of climate change, especially on the agricultural sector, Minister Osei pointed to the launch of large-scale commercial farms based on new technologies by the President of Malawi. He said that this ongoing approach aims to help Malawi produce enough food to meet its needs and sell the surplus.
Minister Osei said that Malawi is considering the impact of climate change on multiple sectors, including agriculture, health, and housing. He emphasised the importance of building infrastructure that is resistant to the impacts of climate change, such as cyclones and floods.